Unless you seriously injure or kill someone while driving drunk, a DUI conviction probably isn't going to result in a long-term prison sentence. However, defendants should be aware that the more convictions they rack up, the more likely they are to serve time. And if a judge wants to make an example or send a message, they may have wide discretion to do so.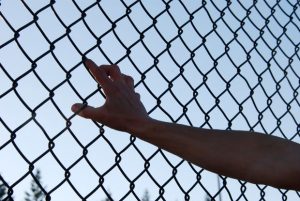 This kind of harsh sentence is uncommon for those with drunken driving convictions. Usually, convictions result in temporary license suspensions and perhaps a stint in prison. But in most cases, the defendant is ultimately released and eventually allowed back on the road. This case raises the question of how many times a person has to be caught driving legally drunk before the judge will lock them up for a long time?
Take the recent case of a 56-year-old Houston man with eight prior convictions for DUI. Upon his ninth conviction for DUI – after he pleaded guilty to the charge – the judge sentenced him to life in prison, with the possibility of parole in 30 years.
Those arrested for DUI in Fort Lauderdale should first take a look at F.S. 316.193. A first-time DUI conviction – assuming no other priors and a BAC that was less than 0.15 at the time of arrest – is up to six months in jail. That also assumes defendant wasn't in an accident and didn't hurt anyone.
For multiple DUI convictions:
Second DUI Offense in 5 Years: Minimum 10 days/ maximum 12 months in jail, fine between $500 and $4,000, up to 5 years suspended driver's license, 50 hours community service, mandatory DUI counseling, ignition interlock device for up to 2 years, 30 day vehicle impoundment, possible deportation if not a U.S. citizen.
Third DUI Offense in 10 years: Charged as a felony, minimum 30 days/ maximum 5 years in prison, fine between $1,000 and $5,000, up to 10 years suspended driver's license, vehicle impounded for three months, 1 to 5 years of probation, 50 hours of community service, mandatory ignition interlock device, mandatory DUI counseling, possible deportation for non-citizens.
Third DUI Offense in More Than 10 Years: Maximum 12 months in jail, fines between $2,000 and $5,000, mandatory 2 year ignition interlock.
Fourth or Subsequent DUI, Regardless of When Prior Conviction Occurred: Third-degree felony, punishable by up to five years in prison and a minimum fine of $2,000.
Drivers deemed "habitual traffic offenders" will face penalties on the harsher end of the spectrum.
Penalties may increase sharply if:
An accident occurred;
Someone was seriously injured or killed (minimum mandatory 4 years in prison for fatal DUI crash);
Defendant flees the scene of a crash without rendering aid (minimum mandatory 4 years in prison if victim died);
Defendant had a minor in the vehicle and had a BAC of 0.15 or higher (almost double the legal limit of 0.08).
The Sun-Sentinel reported in 2012 that there were a substantial number of repeat DUI offenders in South Florida. In Broward, prosecutors were reported there were more than 50 cases that were being actively prosecuted in which defendants had at least three prior convictions and were being prosecuted for another. Palm Beach County had any one time more than 22 active DUI cases in which drivers had at least three prior convictions.
Typically after a fourth offense, people lose their license for a maximum of 11 years.
In the case of the Houston man, he was reportedly arrested in May 2015 after he reportedly turned into the wrong lane and struck head-on a vehicle driven by a 16-year-old boy headed home from his after-school grocery store job. The teen was not seriously injured. The suspect fled the scene on foot but was caught soon after, and found to have a drug-alcohol concentration of more than twice the legal limit. He later pleaded guilty, but it's not clear if prosecutors extended any kind of deal to him in exchange. If they did, either it wasn't a very good one or the judge chose to overrule it.
Call Fort Lauderdale Criminal Defense Attorney Richard Ansara at (954) 761-4011. Serving Broward, Miami-Dade and Palm Beach counties.
Additional Resources:
He had 8 convictions for driving drunk. On his 9th, he got life. June 9, 2016, By Daniel Victor, The New York Times
More Blog Entries:
U.S. Supreme Court: DUI Warrantless Breath Tests Ok, Blood Tests Not, July 6, 2016, Fort Lauderdale DUI Lawyer Blog