As far as robberies go, this one was about as daring as you can get.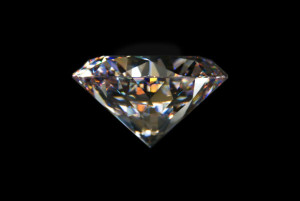 According to authorities, four men burst into the jewelry store located in The Galleria Mall in Fort Lauderdale, armed with hammers, their faces covered with masks.
Inside, stunned store owners and customers scrambled for cover under various items of furniture as the men used the hammers to smash the glass cases. Authorities said in all, they snatched nearly 50 high-end watches, most of those Tag Heuer and Rolex, with a combined value of $250,000.
Authorities say soon after, the men were dashing into a getaway car waiting just outside the mall. A witness, unsure of what was happening, followed the masked men to another nearby sport utility vehicle. In their hurry to hustle into the other vehicle, the men reportedly dropped a hammer, one of the ski masks, a glove and a bag with several of the watches. Authorities bagged those items up as evidence.
Law enforcement trailed the men in cruisers and a helicopter. They chased the sport utility vehicle for about 30 miles until it crashed in Miami-Dade. Five men inside the vehicle scattered on foot, including the driver.
Two of those men – Zavier McGee, 35, and Malcom Williams, 38 – pleaded guilty last year to robbery charges in federal court. The men were each ordered to pay nearly $200,000 in restitution and also serve nearly 13 years in prison.
Now, two other men, Marlon Eason, 36, and Wayne Burks, 39, have also been charged in connection with the case. Both have pleaded not guilty.
So why was this case tried in federal court? After all, isn't robbery a state-level crime?
Yes, it is. F.S. 812.13 states that robbery is the taking of money or property that may the subject of larceny from the person or custody of another with the intention to permanently and temporarily deprive someone of those items. This would seemingly include the robbery of a store.
Generally, federal authorities take over robbery cases that involve a bank, credit union or any savings and loan association, in part because those funds are backed by the federal government. Therefore, the government has an interest in prosecuting those cases (and penalties do tend to be harsher than at the state-level).
But, there are a fair number of jewelry and gem theft cases investigated and prosecuted by federal authorities as well. Why? The Federal Bureau of Investigations (FBI) addresses that here.
Typically, such theft occur across state lines and sometimes even national boundaries. That wasn't the case here. But there are two other reasons federal authorities get involved. One is that these types of crimes often committed by organized criminal enterprises, sometimes referred to by authorities as "bling rings." The other is that in some cases, these groups are involved in other types of organized criminal activities that may already be under investigation by the FBI.
Federal authorities often provide assistance to local and state partners and businesses to aid in these investigations. Still, federal jurisdiction will depend on a myriad of factors.
If you have been accused of a federal crime, you must have representation from an experienced criminal defense lawyer.
Call Fort Lauderdale Criminal Defense Attorney Richard Ansara at (954) 761-4011. Serving Broward, Miami-Dade and Palm Beach counties.
Additional Resources:
Two new suspects deny roles in dramatic heist at Galleria mall, Jan. 21, 2016, By Paula McMahon, Sun-Sentinel
Additional Resources:
Dippolito Murder-for-Hire Police Informant: She was Set Up, Jan. 16, 2016, Fort Lauderdale Criminal Defense Lawyer Blog