A significant drug case out of Miami has gone through the Florida Supreme Court and now will be tested by the U.S. Supreme Court, which will determine if drug-sniffing dogs can be used to detect marijuana, the Los Angeles Times reports.
Fort Lauderdale drug cases can range from a misdemeanor possession case to a felony trafficking case. Charges can range from months in jail to decades in prison, depending on the type of drug, quantity, location of where it was found and other factors.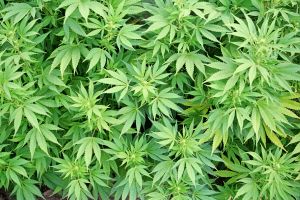 An experienced Fort Lauderdale criminal defense lawyer will tell you that these cases often come down to whether police have probable cause to conduct a search. People who get arrested for these offenses typically are arrested after a stop in their vehicle or in their home after an extensive investigation.
In both scenarios, police must have a reason to investigate the drug crime. They must have a search warrant to get into a person's house and sometimes even into their vehicle. This requires an officer to get a judge to sign off on a warrant after they've provided evidence that they should be able to do a search.
And that's what this case comes down to. A Miami man was convicted of growing marijuana illegally at his home. Officers got a tip that this was going on and took a drug-sniffing dog to the man's house. The dog, through its training, indicated there was an odor of marijuana coming from inside the house. Based on that information, police got a search warrant from a judge and busted in, finding 179 marijuana plants inside.
But the case was appealed after the man was convicted. Florida's justices threw out the evidence against the man, saying that dog sniff tests shouldn't be allowed at the home of any citizen unless the police had probable cause. Florida prosecutors, however, contend that dogs sniffing for drugs don't constitute a "search."
Eighteen states have supported the appeal to the nation's high court. The Times reports that it usually sides with police in major cases. In a 2011 case, justices ruled that officers in Kentucky didn't have time to obtain a search warrant and were justified when they broke into house after smelling marijuana. But the justices rejected law enforcement officers' use of thermal imagers, which can detect marijuana-growing operations from the outside, as a privacy issue.
The case should be heard in April with an expected ruling being issued sometime in June. This will be a major case for drug cases in Fort Lauderdale because it will determine how police can use these drug-sniffing dogs, which have come under scrutiny as unreliable. Fort Lauderdale criminal defense attorneys will certainly be watching to see how this case is argued and what facts are presented to show that drug-sniffing dogs are legitimately trained and why the state thinks they can just take a dog up to a person's house to seek criminal actions against residents.

If you or a loved one is arrested in Fort Lauderdale contact Fort Lauderdale criminal defense attorney Richard Ansara at 954-761-4011 or toll-free at 877-277-3780 for a free initial consultation 24 hours a day and seven days a week.
Additional Resources:
Supreme Court to rule on drug-sniffing dog case, by David G. Savage, Los Angeles Times