Michael Phelps embarrassed himself again after a triumphant Olympics, this time getting his picture snapped as he inhaled from a marijuana pipe. The photo wound up in a British tabloid Sunday, forcing Phelps to publicly apologize and his handlers to deal with sponsors who are surely none too pleased about the swimmer's choices away from the pool.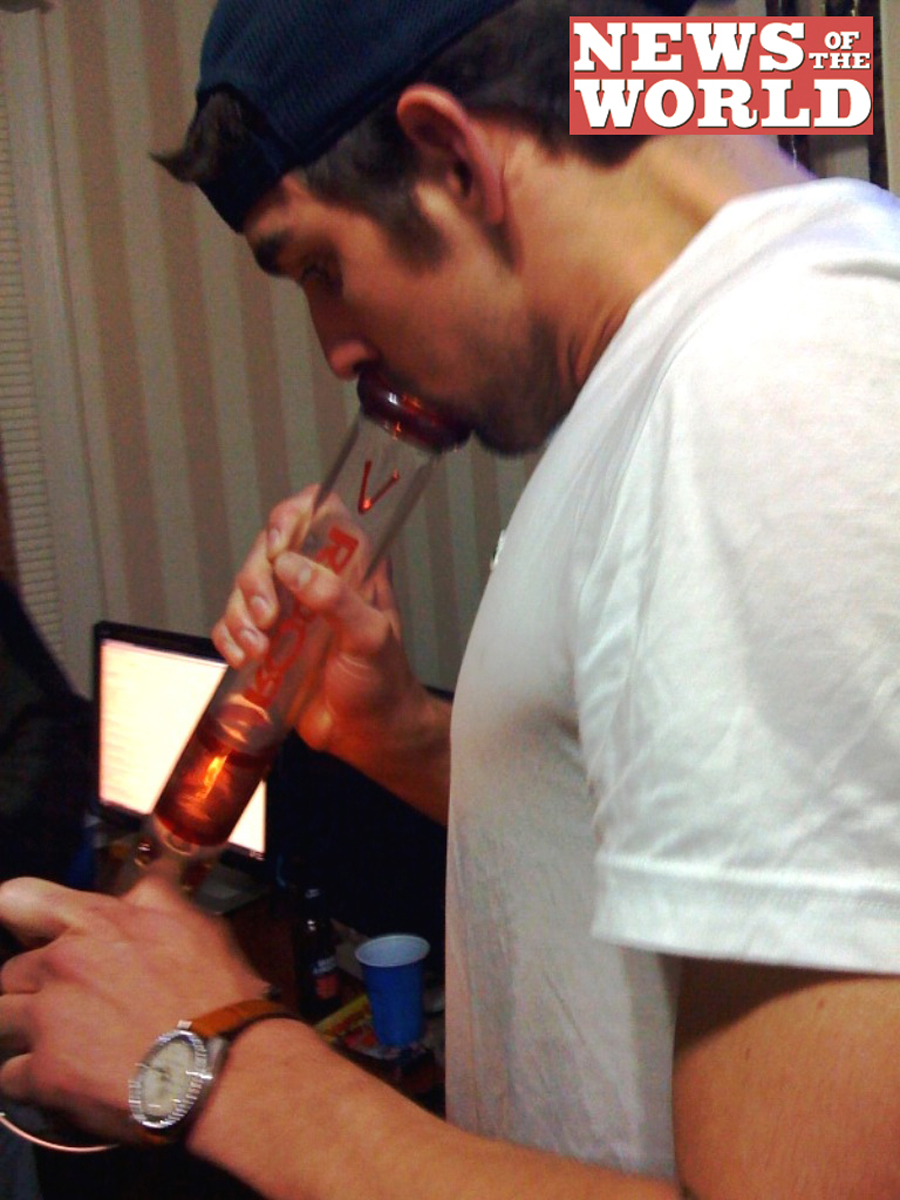 "I engaged in behavior which was regrettable and demonstrated bad judgment," Phelps said in the statement released by one of his agents. "I'm 23 years old and despite the successes I've had in the pool, I acted in a youthful and inappropriate way, not in a manner people have come to expect from me. For this, I am sorry. I promise my fans and the public it will not happen again."

Fort Lauderdale teenager and swimmer Brooke Evans stated that "[t]his definitely disappointed me because he's such a big role model in my life,". The teen went on to add that, "I just didn't expect that from him." She and her friends at the Fort Lauderdale Aquatic Center were surprised and let down. "It's definatley disappointing, said Kelley Uyakymaw, "because so many people look up to him."
While the newspaper did not specifically allege that Phelps was smoking pot, it did say the water pipe is generally used for that purpose and anonymously quoted a partygoer who said the Olympic champion was "out of control from the moment he got there." Phelps and his advisers did not dispute the authenticity of the picture.
The party occurred nearly three months after the Olympics while Phelps was taking a long break from training, and his actions should have no impact on the eight golds he won at Beijing. He has never tested positive for banned substances, and this case doesn't fall under any doping rules.
ANSARA RESPONDS
It appears that Michael Phelps is again feeling the heat of being a celebrity. While some may say that it was admirable for Phelps to fess up to this mishap, others believe that his "admission" caused more damage than the photo itself.
I believe that Mr. Phelps "handlers" made the wrong choice by forcing Phelps to publicly apologize for his actions. The reality is that his apology only made the photo more popular while at the same time eliminating any doubt that may have previously existed as to what Phelps was truly smoking that night. That photo should have been left for what it is; a distant memory from a great party.
Richard Ansara is the founding partner of The Ansara Law Firm. Please feel free to contact him should you have any questions or comments regarding this or any other matter.