A columnist with the Sun-Sentinel recently penned an article he claimed pained him.
In it, he wrote that as much as he hated to say it, the wealthy businessman convicted of DUI manslaughter in the 2010 death of a 23-yaer-old college student deserved another round in the courtroom.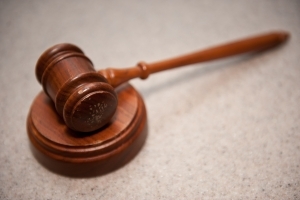 Our Broward DUI manslaughter defense attorneys know that even if an appellate court agrees to the defense's request, it's the kind of opportunity defendants rarely get. That's why it's so critical for defendants to get it right the first time, with a defense attorney who is experienced, skilled and tireless in his approach.
The reason this case may result in another trial has little to do with the facts of the case itself, and a lot to do with the actions of one of the jurors.
The facts of this case have been well-publicized. The defendant, who is a multimillionaire polo magnate, reportedly had been drinking prior to getting in his vehicle and striking another vehicle, driven by a 23-year-old man, whose vehicle ended up in a canal, where he drowned. The defendant reportedly drove away without calling for help.
The conviction was handed down a year ago.
But the juror in question has been quite busy since then. He has written a string of self-published books. In one of those, the juror revealed that he had conducted his own at-home drinking experiment during the deliberation phase of the trial. He consumed as much vodka as the defendant was alleged to have consumed. Part of the defense's argument had been that while the defendant had been drinking, he was not actually intoxicated. The juror set out to find out for himself how intoxicated one might be after consuming that much.
There are so many problems with this, it's hard to know where to begin. First, jurors are only supposed to decide a case based on the evidence before them. They aren't supposed to be conducting their own investigations in the midst of the trial.
Secondly, an at-home experiment like this lends itself to a great deal of inaccuracy. Even slight physical differences between the two could mean that one person could consume a certain amount and not be inebriated, while the other clearly might be. Tolerance levels might affect this as well, depending on how much alcohol each individual regularly drank.
Defense lawyers recognized this and requested a new trial – especially after other jurors said that this one had mentioned in during the course of deliberations.
Then, in a second publication, this same juror revealed that his former wife had once been under arrest for DUI. This was something he did not mention during the jury selection.
As the Sentinel columnist points out, the defense team has been grasping at whatever straws are available to try to get this conviction overturned, as it carries a 16-year prison sentence. However, this one juror and his improprieties may hold the key to actually getting this man a new trial.
A hearing on the matter is scheduled for later this month.
The bottom line is that everyone is entitled to a fair trial. It's our job to make sure you get one.
If this defendant did not receive one, he deserves to have another day in court.

If you've been arrested, call Fort Lauderdale Criminal Defense Attorney Richard Ansara at (954) 761-4011. The Ansara Law Firm serves Broward, Dade and Palm Beach counties.
Additional Resources:
Mayo: John Goodman deserves new DUI trial, April 11, 2013, By Michael Mayo, Sun Sentinel
More Blog Entries:
SCOTUS: Florida K-9 Unit Bark Enough to Warrant Search, March 4, 2013, Fort Lauderdale DUI Lawyer Blog