Tis the season for giving – and also for taking. Theft in its various forms inevitably spikes during the holidays, when more opportunities present themselves.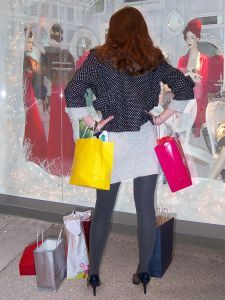 From retail theft to package theft to identify theft – there is always more of it in December and January. Law enforcement agencies have responded to this by initiating special operations to target such offenders, particularly those involved in organized retail crime.
For example, "Operation Holiday Steals" was a three-day sting involving partnerships with the Broward County Sheriff's Office, local police, U.S. Homeland Security, the U.S. Secret Service and some two dozen large-scale retailers, including Target, Walgreens, Macy's and Sports Authority. The stores sent their best loss prevention administrators to work with law enforcement in order to identify and arrest some of the area's top retail crime offenders. Several banks and financial firms helped with detection of stolen credit cards and credit card fraud.

Our Fort Lauderdale theft defense lawyers understand similar operations have been held previously elsewhere in the state, but this is reportedly the first of its kind in South Florida.
The agents said they differentiated between run-of-the-mill shoplifters – many of whom steal out of necessity – and so-called "boosters," or those who steal as a career. Those individuals turn around and sell stolen products at "fence locations."
Penalties for these kinds of actions can be severe, depending on the amount stolen and whether the individual allegedly stole the item with the intention of reselling it.
Penalties for retail theft crimes in Florida are codified in F.S. 812.015. The law states people who use antishoplifting or inventory control countermeasures commit a third-degree felony, punishable by up to five years in prison. The crime may also be considered a felony if the value of retail goods stolen is $300 or more and the individuals are coordinated with more than one individual or involves theft from more than one location in a 48-hour period. In the latter case, authorities are allowed to calculate the aggregate the amount of stolen goods from each location in order to reach that $300 threshold.
The crime level is increased to a second-degree felony – punishable by up to 15 years in prison – if the amount of items stolen exceeds $3,000 or if he or she has previously been convicted of the same or similar offense.
Another common issue this time of year is package theft. For example in Tampa, police have reported a spate of thefts of packages taken off front porches. In these cases, standard theft law would apply, allowing for a third-degree felony charge (punishable by five years) for theft of property valued between $300 and $20,000. If any of those thefts involve a firearm, vehicle or controlled substances (which are later trafficked) penalties may be increased.
Obtaining a credit card through fraudulent means is addressed in F.S. 817.60, and is punishable either as a first-degree misdemeanor (up to one year in jail) or a third-degree felony (up to five years in prison).
Because of the severity of penalties faced and the impact this can have on your life for years to come, it's imperative suspected offenders consult with an experienced attorney.
Call Fort Lauderdale Criminal Defense Attorney Richard Ansara at (954) 761-4011. Serving Broward, Miami-Dade and Palm Beach counties.
Additional Resources:
Dozens arrested for retail-related crimes during 3-day crackdown, Nov. 20, 2014, By Emily Miller, Sun Sentinel
Tampa Police Warn Residents of Increased Risk of Package Theft, Dec. 2, 2014, By Thompson Wall, Brandon Patch
More Blog Entries:
Florida, Ohio Issue Conflicting DUI Breathalyzer Rulings, Nov. 7, 2014, Fort Lauderdale Theft Defense Lawyer Blog