In cases that result in drunk driving convictions, a judge may assign varying penalties, depending on things like defendant's prior criminal record and whether anyone was injured.  In some cases that result in direct injury to another person, the court may order restitution. This is money paid by defendant to the victim in order to compensate for certain losses.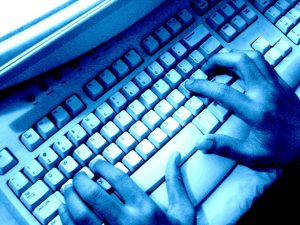 It is separate and apart from any civil liability action that may be taken by victim(s). Victims can sue a drunk driver in civil court to obtain compensation for things like medical bills, lost wages, loss of life enjoyment, pain and suffering, etc. The circumstances under which restitution may be compelled are spelled out in F.S. 775.089.
If a judge in a criminal case orders you to pay restitution, it would be unwise to seek the public's help in paying it. The reason is that while the intention is to compensate the victim, criminal courts are concerned with penalizing poor choices. That means the person who commits the crime is responsible to pay the penalties for that violation. Recently, a man convicted of two counts of DUI manslaughter in Texas raised ire and generated headlines when he created a GoFundMe account to help pay his court-ordered restitution following a conviction for a crash that killed to highway workers. At the time, defendant's blood-alcohol concentration was 0.118, more than double the legal limit. 
One of the workers died at the scene, while the other died at the hospital several hours later.
According to USA Today, the 22-year-olds GoFundMe account pleaded for donations to help him cover the $10,000 in restitution he was ordered to pay the two families – $5,000 each. The request indicated that he'd made a "big mistake," and that he "ended up getting kicked out (of the military) unfairly." He noted that while he was sentenced to serve probation, he also was required to pay $10,000, which was difficult to do while on probation, as he found it tough to find a place that would hire him. While that may undoubtedly be true, the issue is such a request doesn't look good – and it could potentially have an impact on his criminal case if the court decides he's not following the terms of his probation.
The probation-only sentence was actually quite fortunate for defendant in this case. He was given a suspended 10-year sentence on two counts of manslaughter, meaning he won't have to serve any prison time if he successfully completes 10 years of probation. However, if he violates those terms, the 10-year term could be reinstated.
The effort reportedly did not make any money before the account was deleted, and it wasn't clear whether defendant took it down or if GoFundMe did.
The District Attorney (similar to the state attorney in Florida) has issued a statement saying the fundraising effort is proof defendant isn't sorry for his actions, lacks empathy and remorse and has failed to take responsibility for his own actions. She could not say what action, if any, the court would take – whether it would be a reprimand or if the act itself was a probation violation.
Call Fort Lauderdale Criminal Defense Attorney Richard Ansara at (954) 761-4011. Serving Broward, Miami-Dade and Palm Beach counties.
Additional Resources:
Man convicted in fatal DUI crowdfunds to pay victims' restitution, Oct. 3, 2017, By Aaron Martinez, El Paso Times
More Blog Entries:
Prior Crimes Can Impact Your Sentence, Sept. 20, 2017, Fort Lauderdale DUI Defense Attorney Blog