Florida has allowed medicinal marijuana since the Compassionate Use Act of 2014, expanded effective in 2017. The law allows those with certain medical conditions to secure a doctor's recommendation for a prescription and purchase certain cannabis extracts, so long as it's not smoked. Although this is in conflict with the U.S. Controlled Substances Act, the 2018 Farm Bill did effectively legalize hemp (produced from the cannabis plant but with no more than 0.3 percent THC), which in turn should have legalized most CBD products. However, there are some significant restrictions, as can be explained by our Fort Lauderdale criminal defense attorneys and further detailed by researchers at The Brookings Institute.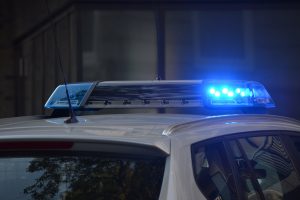 For instance, any CBD that contains more than 0.3 percent THC (the element in marijuana with psychoactive effects) would be considered non-hemp cannabis, thus having no protection under federal law. Secondly, the Farm Bill allotted for significant shared federal and state regulatory power over hemp production and cultivation. For example, state departments of agriculture and chief law enforcement agencies are responsible for devising a plan for regulation and enforcement of hemp cultivation. Those plans must be submitted to the USDA, and state licensing can only commence once the USDA has granted approval. In states opting not to map their own regulatory plans, the USDA will draft a regulatory program with federal oversight. So essentially, hemp – and thus CBD – are legalized under the Farm Bill, but only if they meet certain criteria; you can't grow or sell or buy these products the way you can basil or tomatoes.
But confusion persists across the state, with Florida Today reporting small-time vendors are finding themselves facing felony marijuana trafficking charges in Florida for something they thought was legal. For example, a 64-year-old in Melbourne, FL who operates a medical hemp business out of a flea market was targeted by authorities who suspect him of selling illegal cannabis products, tens of thousands of dollars of which they seized in a raid just before the holidays. Those included lollipops and other edibles as well as oils. He has not yet been charged, but authorities have reportedly told him to expect felony charges. The case underscores the fact that what is legal and what is isn't is somewhat obscured when it comes to hemp/CBD. 
Many assert that CBD oil and flowered hemp have natural properties that help combat anxiety, seizures, tumors, inflammation and even mental illnesses like PTSD and substance abuse disorders like opioid addiction.
What our Fort Lauderdale criminal defense attorneys have seen is that as states update and alter their marijuana laws and pot-related products proliferate (often boasting specialty strains), an increasing number of hemp-based business operators are facing severe drug trafficking charges and other legal consequences for selling products like oils and edibles that contain THC. These products have been indirectly made legal by the federal government, however it's often up to individual states – and even individual law enforcement agencies – to decide whether a person is in violation of the law. The result is people are living in fear of whether they may be stripped not only of their livelihood, but their freedom.
Our dedicated criminal defense attorneys in Fort lauderdale can help you navigate the legal minefields.
Call Fort Lauderdale Criminal Defense Attorney Richard Ansara at (954) 761-4011. Serving Broward, Miami-Dade and Palm Beach counties.
Additional Resources:
When is it pot and when is it not? Marijuana changes are vexing authorities and retailers, Jan. 11, 2019, By Wayne T. Price, Florida Today
More Blog Entries:
Does a Drug-Sniffing Dog Outside Your Door Violate 4th Amendment Search Rights? U.S. Supreme Court May Weigh In, Feb. 13, 2019, Fort Lauderdale Drug Crime Defense Lawyer Blog