Florida has allowed possession and sale of marijuana for medicinal purposes since 2014 per the Compassionate Use Act, with expanded qualifying conditions effective in 2017, per the passage of Amendment 2. Miami marijuana defense attorneys at The Ansara Law Firm know many communities, including Broward and Miami-Dade, "decriminalized" the possession of small amounts of marijuana, though departments do still have discretion to issue citations and, in some cases, make arrests.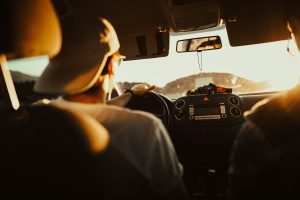 What impact, if any, do Florida's medical marijuana laws have on vehicle searches predicated on the distinct smell of the drug?
In one case following a Miami marijuana arrest, a man is asserting a novel defense: A motion to suppress evidence found when police searched his truck and discovered a stash of marijuana based on violation of constitutional right against unlawful search and seizure. The Miami Herald reports the argument hinges on the state's legalization of marijuana for medicinal purposes, which the attorney says means the odor of marijuana in and of itself is no longer cause for reasonable suspicion of a crime, which would otherwise be the foundation for a lawful search.
Historically, the smell of marijuana would likely give a police officer probable cause to search a vehicle, where otherwise a warrant may be required. Although there isn't a one-size-fits-all approach when it comes to traffic stop validity (which is why hiring an experienced Miami criminal defense attorney is in your best interests), your defense attorney would still look closely at circumstances surrounding the stop to determine whether an officer can truly prove probable cause.
But even as most Floridians – and Americans – appear ready to embrace legal marijuana, it's certainly no given that "the smell test" is out the window in Florida. In fact, it doesn't appear especially promising if state supreme court decisions in sister courts are any indication. Picking up on the smell of marijuana has long been grounds for probable cause for police in Florida and other states as well.
In December, the Kansas Supreme Court ruled 4-3 in Kansas v. Hubbard that the an officer's detection of the smell of marijuana odor constitutes probable cause sufficient to conduct a warrantless search of one's vehicle.
In 2016, the Arizona Supreme Court ruled in Arizona v. Sisco that the smell of marijuana in a vehicle establishes probable cause for officers "unless other facts would cause a reasonable person to believe the marijuana use or possession is authorized by (the state's medical marijuana law)," reversing the appellate division. The court went on to say that courts would need to examine such cases carefully on a case-by-case basis.
In 2014, lower courts in Washington ruled that while marijuana is legal for both medicinal and recreational purposes, officers need not provide proof a suspect is violating a law when they request a search warrant just because they smell the drug; they only need to show evidence indicating why they think it is present. In that case, according to The Spokesman Review, a sheriff's deputy went to defendant's home to ask about the presence of a woman wanted on a felony. The deputy smelled marijuana as he approached the garage, but mentions nothing about whether the homeowner was authorized to grow medicinal marijuana (turned out, he was). The deputy entered using the "smell test," found multiple marijuana plants and a loaded shotgun. It was later determined defendant had a valid permit to grow marijuana, so he wasn't charged with that, but as a convicted felon, it was unlawful for him to possess a firearm. He was sentenced to one month in jail on the firearms violations. Courts there have continued to rely on a 1994 state Supreme Court ruling holding the smell of marijuana is adequate to provide the basis of a warrant, though that ruling predates both the 1998 medical marijuana law and the 2012 law legalization recreational marijuana. However in 2008, the Washington Supreme court did hold in State v. Grande that the moderate smell of marijuana emanating from a vehicle – without more – establishes probable cause to arrest all occupants of a vehicle and conduct a search incident to arrest. No, the court held, it did not, because the Washington Constitution requires individualized probable cause for each occupant of the vehicle, and the facts in that case didn't support that outcome.
The Colorado Supreme Court is poised to consider whether police lawfully deployed drug-sniffing dogs trained to detect marijuana on a vehicle where methamphetamine was later found.
In the case out of Miami, the 24-year-old defendant does not claim to have a valid medical marijuana card. However, he still insists the search was not legal. Defendant was arrested after officers investigating suspicious activity by a driver. It wasn't until they smelled marijuana, however, that they initiated a search of his person, finding marijuana and cocaine, for which he was arrested. His defense lawyer alleges a search of his person based on smell alone is insufficient to lay the groundwork for probable case. The Miami judge is slated to decide next month.
If you are arrested in South Florida for a marijuana-related crime, our dedicated criminal defense attorneys will help advise you of your rights and best course of action.
Call Fort Lauderdale Criminal Defense Attorney Richard Ansara at (954) 761-4011. Serving Broward, Miami-Dade and Palm Beach counties.
Additional Resources:
Kansas v. Hubbard , December 2018, Washington State Supreme Court
More Blog Entries:
Does a Drug-Sniffing Dog Outside Your Door Violate 4th Amendment Search Rights? U.S. Supreme Court May Weigh In, Feb. 13, 2019, Miami Criminal Defense Attorney Blog