The majority of criminal defense cases that aren't dismissed or result in acquittal are resolved through plea deals. The Bureau of Justice Statistics reports two-thirds of felony defendants in the U.S. are eventually convicted and 95 percent of those convictions occur through plea bargains.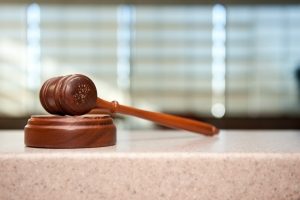 Criminal defense lawyers in Fort Lauderdale know that doesn't necessarily mean these defendants are getting a raw deal. In many cases, these plea deals are agreements to plead guilty to far lesser offenses, resulting in fewer penalties than defendant may have been facing initially. Still, where there is ever an opportunity to fight for dismissal or acquittal, our attorneys won't hesitate to do so. Plea bargain agreements are only for cases where the weight of the evidence is clearly against the defendant and the attorney is confident that negotiation with the prosecutor can result in an advantageous outcome for defendant, considering the circumstances.
That said, defendants must be prepared to abide by the terms of the plea bargain, or else risk the possibility that the maximum penalty could still be imposed. Even during the plea bargain negotiation process, defendants need to be mindful of their conduct. The Miami Herald reports one case recently where a plea deal following a serious DUI crash fell apart after defendant's drug test was returned positive – a violation of her conditions for release from jail pending trial.
According to court records, defendant is accused of driving her sport utility vehicle into a baseball field in West Miami-Dade, where alleged victim, a principal, was coaching his son's little-league championship game. The principal was seriously injured, losing both legs and nearly his life after he was trapped underneath the vehicle.
Defendant allegedly smelled of alcohol and failed several roadside sobriety tests. An open can of beer was found on the floor board, and a blood-alcohol test later indicated she had consumed nearly three times the legal limit.
Over the summer, defendant's attorney worked out a plea deal wherein defendant would serve four years in prison. However, on the day of the hearing, defendant arrived hours to court late and proceeded to talk out of turn and waffle on whether she wanted the deal. This conduct aggravated the judge, who warned her to "act like an adult," and called off the deal. Prosecutors and defense attorneys returned to the table, finally reaching a deal that would result in a total of seven years in prison, but would be followed by no probation.
However, defendant was recently re-arrested after testing positive for marijuana. As her defense lawyer explained, she was under stress, consuming medication and made the poor decision to use marijuana, for which she did not have a prescription. She has now been sent back to jail, and prosecutors will decide whether to continue to move forward with the plea deal as arranged or to instead take the case to trial, where she faces up to 15 years in prison.
Our Fort Lauderdale defense attorneys know the plea negotiation process can be stressful and sometimes drawn-out. Still, it's important for defendants to talk with their attorneys about expectations and abide by the terms of their release and/ or probation, in order to ensure the process is not complicated by this kind of scenario.
Call Fort Lauderdale Criminal Defense Attorney Richard Ansara at (954) 761-4011. Serving Broward, Miami-Dade and Palm Beach counties.
Additional Resources:
Positive pot test derails plea deal for woman who maimed Miami principal in DUI crash, Nov. 29, 2017, By David Ovalle, The Miami Herald
More Blog Entries:
Benefits of Getting Your Florida DUI Reduced to Reckless Driving, Nov. 15, 2017, Fort Lauderdale DUI Defense Attorney Blog