Police recently arrested a hit-and-run suspect in Sunrise after the man allegedly struck a bicyclist who was on her way home fro work. The suspect comes to court as an experienced defendant, as this offense represents his sixth traffic violation just this year, including prior misdemeanors and felony counts. That was double as many as he had in 2015, when he was cited three times for traffic crimes, including a single-car crash.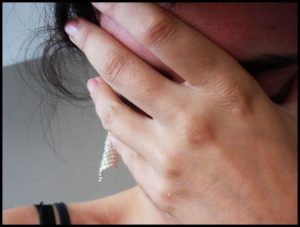 According to The Miami Herald, he also has prior offenses for resisting arrest without violence, possession of marijuana, possession of drug paraphernalia and speeding. He is now facing a felony charge of leaving the scene of an accident with serious injuries. Per F.S. 316.027, it carries a maximum penalty of five years in prison. He is just 21-years-old.
In order to qualify as a "serious injury," alleged victim must have suffered a physical condition that creates a substantial risk of death, serious personal disfigurement or a protracted loss or impairment of an organ or bodily member. 
As our best Fort Lauderdale defense lawyers can explain, not everyone charged with a third-degree felony like this will go to prison for five years. In fact, many won't. It's the maximum allocated under the Florida Criminal Punishment Code. The more prior offenses a defendant has, the higher he or she will score, and the more time he or she is likely to receive. Judges do have some discretion, but the sentencing guidelines are largely followed.
Bear in mind: All of this occurs in the penalty phase of your case – after you are convicted. An arrest does not mean a conviction is inevitable, no matter how much evidence it seems is stacked against you. Our criminal defense attorneys have many effective strategies that have resulted in significantly reduced charges, diversion programs and even outright dismissal of charges.
Many times, police are familiar with certain suspects and well aware when someone has prior convictions. That may raise suspicions, but it does not necessarily lay the foundation for probable cause. Many times, prosecutors may be barred from mentioning those prior offenses at trial, as they may unfairly prejudice the jury.
The only time those prior offenses should come into play is during sentencing, post conviction.
Florida classifies felony offenses into 10 levels of severity, the highest being a 10 (murder), and the lowest being a 1.
Some of the elements that can affect the severity of your case:
Prior criminal history. This is No. 1.
Whether victim was injured.
Whether victim died.
Whether defendant violated probation when defense was committed.
It's important that you have an experienced criminal defense lawyer through this process because someone needs to maintain a watchful eye to ensure the information prosecutors have is correct. It's not unheard of for the state attorney's office to have records that are incomplete, missing or erroneous. For example, a prosecutor may have you marked as having a prior conviction, when in fact, you were only charged – not convicted. A miscalculated scoresheet can have a significant impact on your sentence – and it can be tougher to fix later if it's not caught at the outset.
A defendant who scores 22 points or less will likely serve their sentence in county jail, for which the maximum sentence is 1 year. More than 22 points but less than 44 points, prison may be imposed (though it's not mandatory). Someone who receives 44 points are above will be required to serve prison time.
Your attorney can also present mitigating circumstances that paint you in a more favorable light and give the judge cause to consider lowering your sentence.
Call Fort Lauderdale Criminal Defense Attorney Richard Ansara at (954) 761-4011. Serving Broward, Miami-Dade and Palm Beach counties.
Additional Resources:
This driver is accused of slamming into a waitress. It's the latest of many road woes, Aug. 13, 2017, By David J. Neal, The Miami Herald
More Blog Entries:
Fingerprint Analysis Increasingly a Factor in Local Law Enforcement Crime Solving, July 31, 2017, Fort Lauderdale Criminal Attorney Blog