While monster Hurricane Irma threatens the Florida peninsula after battering the Bahamas, Floridians everywhere are making plans either to evacuate or hunker down. Those who choose to stay (or are unable to leave) may have only one option from this Category 5 behemoth – a designated shelter.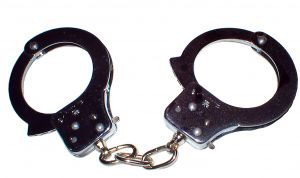 As our criminal defense lawyers in Fort Lauderdale understand it, one Florida sheriff has made the controversial decision to announce deputies would be checking IDs at the door, and not only would sexual offenders be denied access, but anyone with a warrant would be arrested on site.
The Polk County Sheriff announced days ahead of the storm that anyone who shows up at a hurricane shelter with an active warrant will be "escorted to the safe and secure shelter called Polk County Jail." It should be noted the deputies have no way of knowing the underlying purpose of the warrant – whether it's a violent felony offense or a non-violent misdemeanor. 
The ACLU has condemned the sheriff for his statements, saying he is putting lives in jeopardy by instilling fear in people who are at their most vulnerable, seeking shelter from what has already proven a deadly storm. The sheriff refused to apologize or back down, saying those who seek shelter need to know the facility will be a safe one for themselves and families.
The thing is, though, many people with warrants may not even realize they have one. Perhaps the notice was lost in the mail or they didn't realize failure to pay a fine or show up in court could result in an arrest. There have also been cases when warrants were executed erroneously on the wrong person – which is a hassle even in the best of times, let alone when seeking refuge from a huge storm.
An arrest warrant is also what is know as a "capias." It is a court order to arrest someone and take them to jail.
The most common reasons for a court issuing an arrest warrant include:
Failure to appear warrant (defendant failed to show up for a court hearing at which their presence was required);
Violation of probation warrants;
Felony arrest warrants;
Extradition warrants.
Most crimes – and therefore most warrants – are non-violent offenses. Those who have outstanding warrants should consider consulting with an experienced Fort Lauderdale defense attorney before deciding how best to proceed. Ignoring the matter will not make it go away. Your attorney may be able to resolve the issue without you actually needing to be placed under arrest. If you are under arrest, we will work to ensure your rights are protected and the process is as quick and painless as possible.
You should know also there are two different types of bonds: No-bond and bondable. Most warrants are bondable, meaning the judge will set the bond amount, which a defendant can post immediately for fast release.
However, if a warrant is marked "No Bond" or "NONE," defendant must wait until they appear before a judge who issued the warrant. In these cases, defendant would need to wait in jail until the next court date, or else schedule a bond hearing to ask the judge to consider setting one so defendant can secure their release while the case is pending resolution.
Call Fort Lauderdale Criminal Defense Attorney Richard Ansara at (954) 761-4011. Serving Broward, Miami-Dade and Palm Beach counties.
Additional Resources:
Hurricane Irma: Florida sheriff threatens to arrest fugitives at shelters, Sept. 6, 2017, By Christal Hayes and Bianca Padro Ocasio, Orlando Sentinel
More Blog Entries:
Florida Adopts Tougher Opioid Trafficking Penalties, Aug. 3, 2017, Fort Lauderdale Criminal Defense Lawyer Blog