A 52-year-old massage parlor employee in Margate was arrested following an undercover investigation by local police.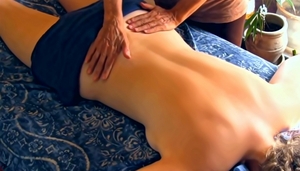 Authorities say Jinping Yang, was routinely offering to masturbate male massage customers (known as a "happy ending"), and additionally was working as a masseuse without a license.
Yang allegedly charged $45 for a half-hour massage for an undercover detective, who was equipped with an audio listening and recording device. After 20 minutes of massage, she allegedly ordered detective on his back, she told him she could massage his chest, but then motioned to his groin area. Detective agreed, and then gave a verbal alert to officers on standby to take action. Defendant was arrested for lewd lascivious actions and working without a masseuse license.

Florida authorities have in recent months been cracking down on massage parlors across the state. A July report by the Broward New Times indicates that in May, a three-day sting involving the Florida Department of Health resulted 64 cease-and-desist orders issued for operation of a massage parlor without a license. Of those, 24 were in Broward and Palm Beach Counties.
From July 2014 to July 2015, a total of 35 massage parlors just in those two counties were shuttered after they were found to be operating without a license. According to the health department, massage is a form of health care, and engaging without proper training and licensing can be injurious and potentially deadly to some patients.
In Hollywood recently, city officials passed an ordinance that limits the number of massage parlors allowed to operate there. City leaders say it was less about reducing harm caused by bad massages, and more a way to be proactive on the issue of human trafficking.
Florida statute states it is illegal for anyone to recruit, entice, transport, harbor or obtain a person to work in prostitution. Such an act is considered human trafficking, which is a second-degree felony, punishable by a maximum 14 years in prison.
In Yang's case, the owners of the parlor have not as of this writing been charged with any crime.
Massage practice statutes are codified in F.S. 480. Specifically, F.S. 480.0485 prohibits sexual misconduct in the practice of massage therapy.
The law prohibits not only sexual misconduct, which it characterizes as a violation of the therapist-patient relationship, but also a host of other practices that may be deemed in appropriate. It can be considered a first-degree misdemeanor to engage in the following:
–Perform massage services between the hours of midnight and 5 a.m., except without a prescription from a physician.
–Operate during a special event unless the county or municipality has expressly approved such action.
–Use the site of the massage parlor as a principal domicile unless it is specifically zoned for residential use.
Still, the recent efforts by law enforcement are deeply concerning for our Fort Myers prostitution defense lawyers for two major reasons. The first is that this type of policing can lead to victims of human trafficking being charged with misdemeanors. Under Florida law, a prostitution conviction carries a 60-day jail sentence. Beyond that, many of these operations are unfairly targeting massage parlors that feature Asian women and Oriental massage. Wholly a third of these cases involve massage parlors that employ and are operated by Asian women.
Just recently in Boca Raton, the owner of the former O Asian Wellness Spa and Massage was convicted of prostitution and money-laundering, though she avoided a lengthy prison term through negotiation of a plea deal.
Call Fort Lauderdale Criminal Defense Attorney Richard Ansara at (954) 761-4011. Serving Broward, Miami-Dade and Palm Beach counties.
Additional Resources:
Massage parlor employee accused of giving customers 'happy endings', Oct. 19, 2015, By Amanda Batchelor, Senior Digital Editor
More Blog Entries:
Ex-Spa Owner Guilty of Prostitution, Money Laundering, Avoids Long Prison Term, Sept. 25, 2015, Fort Lauderdale Prostitution Defense Lawyer Blog