A former principal of a middle school in Hollywood has avoided a DUI conviction when a jury deemed there was not enough evidence in to substantiate the state's charges of drunk driving and cocaine possession.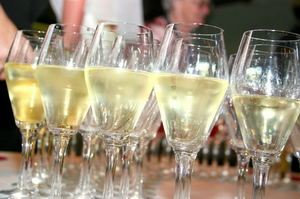 Forty-seven-year-old Steven Williams, who used to be employed by Driftwood Middle School, was arrested in February by deputies with the Broward County Sheriff's Office as he was driving home from a wedding with two relatives. The stop happened at a Dania Beach marina, and deputies said Williams failed the sobriety tests, smelled like alcohol and dropped a small bag of white powder allegedly fell from his pocket. The substance later turned out to be cocaine.
Deputies had been called to a nearby marina, where authorities said one of Williams' passengers had been involved in a fight with a security guard. Williams reportedly coaxed the passenger back into the vehicle and was trying to leave the marina when deputies arrived. The man who called 911 told the dispatcher authorities needed to stop the car because the driver was drunk and one of the passengers "attacked one of my guys."

Williams reportedly failed a field sobriety test because he had "slight difficulty" walking in a straight line.
It should be noted that these tests are not required by law. However, drivers are required to undergo breath or blood tests to undergo blood alcohol content. Refusal can result in automatic license suspension and can be used against a defendant in court. However, blood-alcohol tests can only forcibly be done with a warrant.
Williams did refuse to take a breath alcohol test.
Taking the stand in his own defense, Williams conceded he had consumed a glass of one and half a glass of champagne during the reception. However, he denied having any idea where the cocaine was from. He said he never possessed or even saw any cocaine, and was unsure what the deputy was talking about, because he never saw the bag the deputy referenced. He testified he was trying to assist the husband of a teacher who had gotten drunk and belligerent.
Defense lawyers presented evidence to indicate their client was not in fact impaired at the time of the stop.
Avoiding a DUI conviction in Broward County can be a difficult prospect. But what we can say with confidence is that there are always options in almost every case. Even where the evidence appears overwhelming, there may be an opportunity to mitigate the damage.
Some effective strategies include:
—A faulty evidence defense. If the evidence against was improperly obtained, this could be grounds to have the charges reduced or dismissed. For example, if the initial stop was unlawful, every shred of evidence that was revealed after that can't be used against you.
—Lack of evidence. If prosecutors fail to provide enough evidence to show guilt beyond a reasonable doubt, the charges can't stick. Your DUI defense lawyer can help raise solid issues of reasonable doubt.
—Rising BAC defense. This theory hinges on the fact that one's blood-alcohol content rises for a period of time after the last drink. That means a person's BAC when they got into the vehicle might have been under the legal limit threshold, but it later increased to over the limit by the time officers stopped the vehicle.
The exact strategy will depend heavily on the individual circumstances of the case. We understand how a DUI conviction can negatively impact virtually every aspect of a person's life and livelihood.
Williams told the media that he hopes with a non-guilty verdict he will be able to get his old job back.
Call Fort Lauderdale Criminal Defense Attorney Richard Ansara at (954) 761-4011. Serving Broward, Miami-Dade and Palm Beach counties.
Additional Resources:
Former middle school principal not guilty of drunk driving, cocaine possession, Oct. 14, 2015, By Rafael Olmeda, Sun Sentinel
More Blog Entries:
Man Faces Homicide Charges in Double Fatal Crash, Oct. 5, 2015, Fort Lauderdale DUI Defense Attorney Blog