There are tens of thousands of Floridians currently under community control – also known as probation – following conviction for a crime.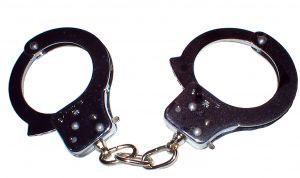 The standard terms of this control usually involve some type of regular meeting with a probation officer, no contact order with the victim, potentially a restitution order, routine drug testing and orders to steer clear of law violations.
Going against any one of these conditions can result in severe penalties – up to and including reinstatement of the full sentence. This is how someone with a suspended sentence can end up serving years in prison for failing a drug test.

But there are some cases in which the terms of probation or the conditions under which an alleged violation occurred can be successfully challenged. That was the case in Pulecio v. Florida, before Florida's Second District Court of Appeal.
In this case, defendant had been on probation for trafficking in cocaine. One of the conditions of his probation required that he be employed and "work faithfully insofar as suitable employment may be possible."
During his time on probation, defendant secured employment working for himself as a computer repair technician. However, his probation officer had trouble verifying his employment. He had a number of curfew violations, which would be excused if they were work-related, as defendant asserted. No action was taken on those matters, however, until he was hauled back into court for committing a new offense.
Because of this new offense, the court extended defendant's probation time. Additionally, the state asked the court to impose a special condition indicating self-employment would not satisfy the the "employment requirement" of his probation. He wasn't altogether barred from self-employment, but if he wanted to meet the terms of his probation, the state argued, he was going to have to find another job.
The court granted the state's request, but the appellate court reversed.
Defendant argued the condition was not reasonably related to his rehabilitation as an offender, and the appeals panel agreed.
The standard by which the court weighed this request was that set forth in the 1970 case of Rodriguez v. State. In that case, court found probationers are subject to limitation on their constitutional rights, but only so far as those limitations further the purpose of rehabilitation.
What that has been interpreted by the courts to mean is that, firstly, the court has a broad degree of discretion in deciding what sort of conditions to impose on a probationer. So in addition to the standard conditions of probation, there are all kinds of special conditions that can be imposed.
However, courts have been careful to say those special conditions can't be punitive or unrelated to the purpose of rehabilitation. So if a condition has no relationship to the crime of which defendant was convicted and relates to conduct that is not inherently criminal or reasonably related to future criminal activity, it should be considered in valid.
Our Fort Lauderdale probation attorneys know that all three of these factors have to exist in order for an appeals court to consider the imposition of a special condition to be an abuse of trial court discretion.
Here, there was no dispute as to the first two elements, but the state argued the condition should be maintained based on the third element, reasonable relation to future criminality. The state argued it needed to be able to ensure defendant was getting income from legal sources, given his past work as a drug dealer. The appeals court acknowledged this interest, but found the condition to be over-broad and thus invalid.
Call Fort Lauderdale Criminal Defense Attorney Richard Ansara at (954) 761-4011. Serving Broward, Miami-Dade and Palm Beach counties.
Additional Resources:
Pulecio v. Florida, April 8, 2015, Florida Second District Court of Appeal
More Blog Entries:
Green v. Florida – Officer Testimony in Drug Case Challenged, March 27, 2015, Fort Lauderdale Probation Lawyer Blog