It's been six months since Broward County commissioners downgraded small-time marijuana possession from a criminal misdemeanor to a civil citation. But that law provided an important element: Officer discretion.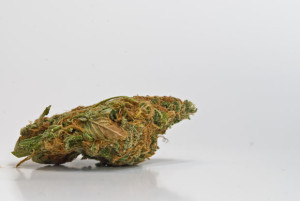 And in the time since the civil citation option has been available, not a single one has been issued. Instead, 80 people have been arrested and processed as criminals for low-level marijuana possession. That's according to a recent report by The Sun-Sentinel.
In addition to concern from law enforcement that the language on the citation was faulty, the program was allegedly held up for a time by bureaucratic delays. The county reportedly needed time to amass a staff and house them in a new wing of a government building. Those workers were needed to handle the fines, appeals and other issues arising from the program. 
Officials with the county say the process has been much more complex than they originally anticipated. In fact,the actual blank citation forms were only just sent over to the Broward County Sheriff's Office on March 31st. A spokeswoman for the agency said they have not been used – and probably won't be – for at least several more weeks, as deputies receive training and the department outlines its own policies for the program.
Commissioners passed the law back in November. The measure outlines the calamitous effect of a criminal action for possession of small amounts of marijuana (20 grams or less). By offering the option of a citation program, people are instead given the option to pay a fine, do community service or enter into a drug treatment education program. They can then move on from that experience without the burden of a criminal record.
But because of the aforementioned issues, people are still being arrested for marijuana in Broward County.
Commissioners in Miami-Dade also passed a law to implement a non-criminal citation program last June. From November through April, the Miami-Dade Sheriff's Office has issued 1,174 marijuana citations.
In Palm Beach County, commissioners there passed a marijuana civil citation also. However, Sheriff Ric Bradshaw has refused to implement the law.
However in Broward, the law does have the support of the sheriff – as well as the state attorney. Yet since the law passe,d more than 330 people were arrested and another 400 were given a notice to appear in court. The sheriff's office reported many of those individuals were also charged with other offenses that would have made them ineligible for the civil citation program anyway. However, some of the people would have meet the requirements for the civil citation program, had it been ready for them to use.
One example given involved a 62-year-old man who was allegedly smoking a marijuana cigarette in a motel parking lot. As deputies approached, he dropped the joint to the ground, but deputies could still smell the marijuana. He later admitted to smoking the drug. Officers noted he was cooperative, but arrested him anyway.
In another case, a 22-year-old was camping out on a beach with some friends. Deputies smelled marijuana and the young man agreed to allow the tent to be searched. The officers found marijuana and a bong. He was arrested on suspicion of cannabis possession and drug paraphernalia.
These are the kinds of cases for which the law is intended. It would not be available to those defendants also accused of violent crimes, domestic violence, any felony or driving under the influence.
Broward officials say it isn't fair to compare its implementation response to Miami-Dade's because the two counties have different forms of government.
The concern regarding language expressed by the Broward sheriff's office has to do with the fact that a person who is cited could be sent back to the sheriff's office for prosecution if the program requirements were not completed successfully. By then, months would have passed. There is concern because those who have been charged with a minor misdemeanor have the right to a speedy trial within 90 days.
It should be noted that not all cities in Broward are on board. Fort Lauderdale, for example, has opted out. City officials say they intend to create their own civil citation program.
Call Fort Lauderdale Criminal Defense Attorney Richard Ansara at (954) 761-4011. Serving Broward, Miami-Dade and Palm Beach counties.
Additional Resources:
Broward Pot Citations Unused: More Lenient Law Has No Benefit to Date, April 29, 2016, By Brittany Wallman and Stephen Hobbs, Sun-Sentinel
More Blog Entries:
Trio Arrested for Illegal Racing in Pembroke Pines, May 2, 2016, Broward Drug Arrest Lawyer Blog