Three men were arrested in separate instances of alleged street racing in Pembroke Pines over the course of a weekend. All three men are reportedly from Miami-Dade, but the charges stemmed from separate situations, police said.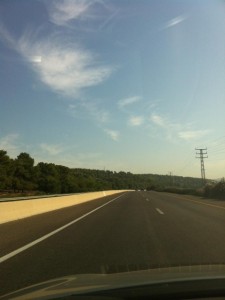 According to The Sun-Sentinel, street racing has been a problem in the area, particularly on U.S. Highway 27 South, north of the Broward/ Palm Beach County line.
In this case, authorities say the first incident occurred on a Friday night, shortly before 10 p.m. A police officer was traveling on Northwest 172nd Street when a silver Honda and a black Honda went whizzing by. They were both speeding side-by-side, the officer observed. The officer turned around and pulled over the silver vehicle.
As it turned out, the 22-year-old driver, Adrian Alberto Santiago, of Miami, reportedly had a suspended license. He was also wanted on a misdemeanor warrant for possession of marijuana in Broward County. The officer placed him under arrest, at which point Santiago reportedly voluntarily turned over a gram of marijuana that he had hidden in his pocket. He was charged with unlawful race, marijuana possession, violating probation on a grand theft conviction and a third-time violation of driving with a suspended license – a felony.
F.S. 316.191 is the Florida statute that deals with unlawful racing. As our Fort Lauderdale criminal defense lawyers can explain, this statute describes "drag racing" to be the operation of two or more motor vehicles from a point, side-by-side at accelerating speeds in a competitive attempt to pass each other. Races can be pre-arranged or they can occur as a competitive response to conduct on the part of one or more drivers that, based on the totality of the circumstances, are reasonably interpreted as a challenge to race.
Generally, violation of this statute is considered a  first-degree misdemeanor, which is punishable by up to one year in jail. A second conviction for the same offense within two years can result in a revocation of one's license for a period of two years. A third violation will result in a four-year license revocation.
After Santiago's arrest, police in Pembroke Pines arrested two other men that following Sunday – 18-year-old Vawuen Cairo Lajares and 25-year-old David Frenes – both of Miami, in connection with a separate incident. Authorities say one was operating a motorcycle and another a car at 86 mph – 31 mph faster than the posted 55 mph speed limit on that stretch of road.
Both were arrested on charges of suspicion of participating in an unlawful race.
Authorities say this stretch of U.S. 27 has attracted drivers seeking to race – both in Palm Beach and Broward counties. Back in September 2014, the sheriff's office in Palm Beach launched an investigation into an incident in which approximately 50 motorcyclists speed down the highway at speeds of up to 100 mph.
Police say there is collaboration on social media by car enthusiasts and biker groups who like to gather at a certain location and show off modified vehicles – like an impromptu car show. Police said most of these incidents don't cause a problem. However, there are some who initiate races, don't limit themselves to remote roads near the Everglades and flout traffic laws – posing harm not only to themselves but to other innocent motorists.
Call Fort Lauderdale Injury Attorney Richard Ansara at (954) 761-4011. Serving Broward, Miami-Dade and Palm Beach counties.
Additional Resources:
3 arrests for illegal racing in Pembroke Pines, police say, May 2, 2016, By Linda Trischitta, Sun Sentinel
More Blog Entries:
Prosecutors Drop Broward Felony Mental Health Court Cases After Report, April 30, 2015, Fort Lauderdale Criminal Defense Lawyer Blog