Hit-and-run crashes in Florida are reportedly on the rise, with the Florida Highway Patrol recently calling a Miami news conference to raise awareness of the issue.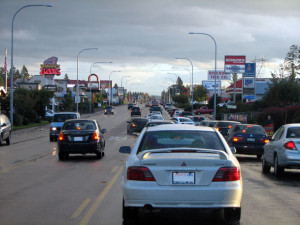 State data shows more than 92,600 drivers fled auto accident scenes in 2015. That was approximately 8,000 more than had done so in 2014. It's also nearly 23,000 more than were tallied in 2012.
Locally, state law enforcement officials say that in Broward County, hit-and-run crashes climbed from 9,750 in 2014 to 10,950 in 2015. In Miami-Dade, the numbers increased from 17,480 to 18,1350. And in Palm Beach County, hit-and-run collisions were up from 6,700 to 6,770. 
Three-fifths of all fatal pedestrian accidents in Florida involved a hit-and-run driver.
Fort Lauderdale criminal defense lawyers know there are many reasons a driver may flee the scene of a crash. It could be they did not realize they struck a person. They may be undocumented or have an arrest warrant. Often, it's out of fear. Drivers may have a suspended license or no insurance or they may be drunk at the time. They don't want to face down such a serious charge.
There are situations in which the driver in question wasn't even at-fault, but because they left the scene, they committed a serious felony crime.
And for a time, there was incentive for them to flee. Up until 2014, drivers who struck and killed someone and then took off faced no minimum mandatory penalty if someone died in the wreck and authorities couldn't prove the absconded driver was under the influence. Conversely, someone who stayed at the scene and tested positive for alcohol was likely to be charged with DUI manslaughter if someone died. That would mean a minimum mandatory sentence of four years.
F.S. 316.027 requires drivers involved in a crash on either public or private property that results in serious bodily injury to a person to stop immediately at the scene of a crash (or as close to it as possible) and remain there until his or she has fulfilled the requirements of F.S. 316.062. This is the statute that involves the duty to give information and render aid.
A driver who willfully violates this statute commits a second-degree felony, punishable by up to 15 years in prison. If the accident is fatal, the offense is boosted to a first-degree felony, with a maximum penalty of 30 years in prison and, under the Aaron Cohen Life Protection Act, a minimum mandatory sentence of four years.
Most recently in Fort Lauderdale, a 46-year-old bicyclist Charles Blackledge was struck and killed in a hit-and-run in the Middle River Terrace neighborhood, just two blocks form his home near Northeast 16th Court. Witnesses say the driver had been speeding and did not stop after striking the cyclist, who was thrown from his bicycle. His injuries were critical and he died after transport to the hospital.
Shortly after this incident, the FHP announced its new campaign, "Hit and Run. From Bad 2 Worse." The goal is to inform drivers of their duties after a crash, and to encourage witnesses to step forward.
If you are accused of hit-and-run in Broward County, you must consult with an experienced criminal defense attorney. Although it is technically a traffic offense, these are charges you must take seriously. We can help.
Call Fort Lauderdale Criminal Defense Attorney Richard Ansara at (954) 761-4011. Serving Broward, Miami-Dade and Palm Beach counties.
Additional Resources:
Hit-Run Crashes on Rise in South Florida, Feb. 15, 2016, By Rebecca Piccardo, Sun Sentinel
More Blog Entries:
3 Years Federal Prison for Wire Fraud Suspect in Online Auto Sales Scheme, Feb. 13, 2016, Fort Lauderdale Hit-and-Run Defense Lawyer Blog