More than 1,000 inmates in Florida's prisons are serving time for drug crimes that are either no longer illegal under state law or for which sentencing has been substantially reduced. That's according to a report by The Tampa Bay Times, where reporters took a hard look at how long-running minimum mandatory sentences for non-violent drug crimes in the Sunshine State have adversely impacted individuals, families and entire communities. Those sentencing guidelines have largely been eased, but as our Broward criminal defense attorneys can explain, the new standards have little impact for someone already convicted, sentenced and serving time.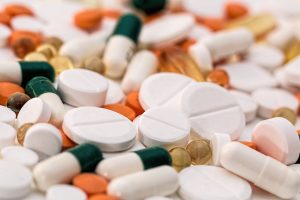 Some are calling for state lawmakers to address the issue, describing these inmates as in a state of "legal purgatory."
The problem dates back to the 1990s, when cocaine addiction was wreaking havoc on South Florida communities. At the time, Florida had the highest rate of violent crime in the country. It was the "get tough on crime" era, and lawmakers enacted measures that would impose severe minimum mandatory penalties for repeat violent offenders AND those convicted of drug trafficking. At the time, lawmakers said they were after the drug lords – not people carrying a few ounces of illegal substances for personal use.
What ended up happening, however, was that those who were not drug lords were swept up as well. People with chronic pain and addiction to opiods who had run out of their monthly medication would turn to the streets – and be labeled drug traffickers for the amount they carried.
Seven years ago, the state legislature's own policy research office issued a scathing report indicating the earlier minimum mandatory sentencing law for Florida drug crimes went far beyond the original scope of intent. The majority of those arrested, convicted and serving time for non-violent Florida drug crimes were addicts, not dealers. The panel examined some 1,200 cases where inmates were serving harsh minimum mandatory sentences for drug crimes. Three in four of those inmates had never before been to prison.
Broward criminal defense attorneys have worked tirelessly to fight for clients accused of minimum mandatory sentence crimes because once convicted, there is little to no judicial discretion in sentencing.
Florida drug laws stipulate that the amount of the drug one possesses or sells directly impacts the time served. Six years ago, the sale of less than two dozen hydrocodone pills (not even one prescription worth) could trigger a minimum mandatory drug trafficking sentence of 15 years. Worse, Florida law has long considered the weight of the pill to be entirely of the potent drug, when in fact the active ingredient may only be a small percentage. For example, a 310-milligram Vicodin pill contains only about 5 to 10 milligrams of hydrocodone. The rest is the same ingredient that's in Tylenol. Florida law didn't make the distinction – until 2014.
A bill passed that year increased the number of oxycodone and hydrocodone pills necessary to trigger the minimum mandatory penalty (about 77 versus 22).
Unfortunately, the Florida Constitution had expressly retroactive application of criminal sentencing laws (the only state to have had such a measure built into our state constitution). That changed last year with the creation of Amendment 11. However, judges have nonetheless rejected motions for re-sentencing hearings because, they have noted, state lawmakers haven't yet outlined the judicial framework for how that process will work.
If you are interested in legal counsel to seek a re-sentencing hearing or are currently facing drug trafficking charges in South Florida, our Broward criminal defense lawyers can help.
Call Fort Lauderdale Criminal Defense Attorney Richard Ansara at (954) 761-4011. Serving Broward, Miami-Dade and Palm Beach counties.
Additional Resources:
Hundreds of Florida inmates are serving drug sentences no longer in state law, Nov. 15, 2019, By Emily Mahoney, Tampa Bay Times