In 2001, a Broward County boy became the youngest ever in American to be sentenced to life in prison. That was 15 years ago.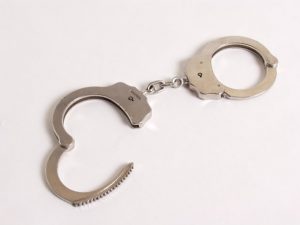 Recently, a number of those who were involved in the Lionel Tate case, including the judge, the prosecutor and the defense attorney, convened as part of a panel before the Broward County Crime Commission's conference on juvenile and adolescent violence. They were there to discuss the landmark case, which involved a 12-year-old boy who in 1999 killed a 6-year-old girl whom his mother had been babysitting. He was reportedly attempting to imitate the pro-wrestling moves that he had seen on television.
An appellate court overturned Tate's murder conviction in 2004, finding it wasn't clear he had understood the charges. That led to a plea deal in which he agreed to plead guilty to second-degree murder in exchange for a sentence of 10 years probation. Those who were involved in the criminal case say they lacked clear guidelines for how they were supposed to handle matters like this. They had never before faced this type of circumstance, and the courts didn't offer much guidance. 
Tate is now serving a 30-year sentence for violating his probation by participating in a robbery of a pizza delivery driver. Although he initially pleaded guilty to robbery and being a felon in possession of a firearm. The judge later allowed him to withdraw the guilty plea on the robbery charge, but still sentenced him on the gun charge. He then went to trial on the robbery charge – against the advice of his defense lawyer – and was convicted and sentenced to 30 years in prison. It was alleged his mother, a Florida Highway Patrol trooper, advised him he could successfully beat the violation probation charge and win the robbery case, leaving jail within a year. At his sentencing hearing on the robbery case, his attorney blamed the death of the 6-year-old girl on a lack of supervision, and the fact that Tate was a "6-year-old boy in a 12-year-old's body."
At the recent conference, those involved say they each made their own errors. His criminal defense lawyer, for example, conceded he allowed himself to become too emotionally attached to the boy. He introduced him to his own kids and became something of a father figure to him. He advised him to reject a plea deal that would have resulted in a release after three years because, "I didn't want him to go to prison for three years either."
The prosecutor, meanwhile, said that he was in a difficult position because the standard sentencing for juveniles and adults were so completely disparate. He ultimately left the decision to a grand jury, which chose to charge the 12-year-old as it would an adult man.
Meanwhile, the judge overseeing the case said he regrets failing to appoint an attorney to work directly with the boy. He also did not order a psychological evaluation under after the appeals court weighed in. The issue of competency, he said, was not front and center the way it should have been.
The director of academic attainment of Broward County Public Schools, who oversaw Tate's education after his incarceration, said that his first stint in prison hardened the boy. By the time of his conviction, the director said, Tate was "institutionalized."
The impact of the case, say those involved, was that it prompted action. Legislation was passed that provided alternatives for juveniles accused of serious, violent crimes. Our Broward criminal defense lawyers know these kinds of cases require great skill and experience, and we are prepared to take them on.
Call Fort Lauderdale Criminal Defense Attorney Richard Ansara at (954) 761-4011. Serving Broward, Miami-Dade and Palm Beach counties.
Additional Resources:
Judge, lawyer in Lionel Tate case reflect on landmark trial, cite regrets, Sept. 30, 2016, By Samuel Howard, Sun-Sentinel
More Blog Entries:
Florida Homicide Arrest Made in 26-Year-Old Cold Case, Oct. 5, 2016, Broward Criminal Defense Attorney Blog