In an explosive video that went viral recently, a Utah nurse is manhandled and arrested by a sheriff's deputy, irate that the charge nurse refused to take a blood sample from an unconscious patient absent a warrant. He threatened her with charges like obstruction of justice. However, such charges won't prevail when the officer's initial directive was unlawful.
As our criminal DUI defense lawyers in Fort Lauderdale well know, the nurse was absolutely in the right. As the nurse states correctly in the video, from a constitutional standpoint, a person's blood is his or her property. Any non-consensual search or seizure of it is subject to approval from a judge in the form of a warrant, barring exigent circumstances.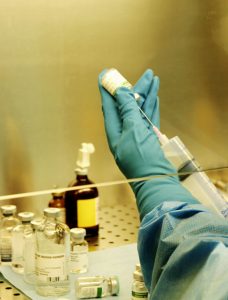 In this case, no such circumstances existed because, first of all, the badly-burned, unconscious patient in question, a truck driver, was not suspected of any wrong-doing. In fact, he is believed to be the victim of a drunk driver who swerved into the trucker's lane of traffic, causing the rig to burst into flames, resulting in serious injury to the trucker. (The suspected impaired driver died at the scene of the crash.)
But beyond that, it comes down to the 2013 U.S. Supreme Court decision in Missouri v. McNeely. In the sharply-divided 5-4 ruling, the highest court in the land ruled that while there may be circumstances under which an officer could lawfully obtain a blood sample without a warrant or consent, by and large, officers will do well to obtain one first. Each case will be weighed based on its own merits, but practically speaking, an officer should expect that barring some extraordinary circumstances, failure to obtain either consent or a warrant could completely scuttle a drunk driving conviction. It will be something our defense attorneys will examine closely in weighing possible defenses.
In the case of the nurse being detained in Utah for refusing to obtain a blood sample began with the deputy, a trained phlemotomist, came to collect a sample in the hopes of actually protecting the trucker from legal action. The deputy was instructed to collect the blood sample and test it for drugs and/ or alcohol impairment.
However, the charge nurse on duty that night, is seen on the officer's body camera, calmly as citing hospital policy, state law and the constitution as reasons why she could not allow the officer to draw blood.
After a bitter back-and-forth, another officer on site asks why they couldn't just write up the warrant, and the deputy responds because there is no probable cause – i.e., the truck driver was not suspected of a crime. The deputy can be heard on film vowing to arrest the nurse if she didn't comply with his order to allow him to draw blood.
No other officer intervenes as the deputy suddenly says, "We're done here," grabs her roughly and shoves her hands behind her back as she screams that she has done nothing wrong. He drags her outside. He says she has committed obstruction of justice, as two hospital workers protest loudly. None of the other officers on site intervened.
The nurse was detained for approximately 20 minutes and no charges were filed.
The deputy was placed on paid leave pending an investigation, and the chief has apologized.
Although she may well have grounds for a civil case on her hands, the matter underscores the rights of criminal defendants.
Call Fort Lauderdale Criminal Defense Attorney Richard Ansara at (954) 761-4011. Serving Broward, Miami-Dade and Palm Beach counties.
Additional Resources:
'This is crazy,' sobs Utah hospital nurse as cop roughs her up, arrests her for doing her job, Sept. 2, 2017, By Derek Hawkins, The Washington Post
More Blog Entries:
Pleading Down to Reckless Driving After Florida DUI, Aug. 15, 2017, Fort Lauderdale DUI Attorney Blog