A teen driver who confessed to police he had consumed marijuana just prior to a fatal crash that claimed the life of a 65-year-old motorcyclist two years ago will not go to jail, according to a new report by the Sun Sentinel.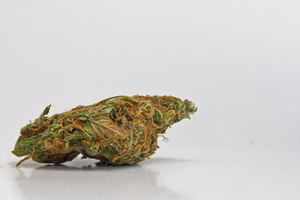 This is an interesting case because F.S. 316.193 holds that a person convicted of DUI manslaughter, the charge the teen was facing, will serve a minimum mandatory sentence of at least four years in prison. That's the minimum. As a second-degree felony, the law allows for up to 15 years of prison time on each count.
The caveat here is the teen won't be convicted of DUI manslaughter. Instead, a plea deal struck in negotiations between his legal defense team and prosecutors involves reducing charges to reckless driving causing serious injury and a minor marijuana possession charge.

According to prosecutors, the family of the victim, a grandfather from Canada who was a snowbird in Pompano Beach, agreed to the terms of the deal. Ultimately, defendant is to receive five years of probation plus 250 hours of community service, random alcohol and drug testing and a one-year driver's license suspension.
What's more, the teen will walk away without a permanent criminal record, so long as he does not violate his probation. That's because the judge, who approved the terms of the agreement, withheld adjudication on both counts.
However, if he does not abide by the terms of the agreement or in any way violates his probation, he could be sent to prison for up to five years on the charge of reckless driving.
That decision effectively closes the matter for defendant, who together with his parents also reached a wrongful death civil lawsuit on undisclosed terms with the decedent's estate, co-represented by the motorcyclist's surviving daughters.
It started two years ago when the then-16-year-old private school student was driving his father's vehicle with two friends to the beach. While on East Palmetto Park Road, he made a U-turn and collided with decedent, who was on his motorcycle. The impact tossed the rider from his Harley and caused him to land on his head. He was rushed to the hospital and later pronounced dead.
Police investigators questioned the teens' friends, who told officers they had all taken turns smoking a marijuana "joint" just before the accident. The burnt end of that paraphernalia was later recovered in the car. Additionally, the teen voluntarily revealed to officers he was "under the influence of marijuana."
Later, a blood test taken from the teen tested positive for THC, the primary ingredient in marijuana.
The teen's defense attorney had sought to suppress that statement before the court, but the court found no justification for suppression, as the teen had volunteered the information, and spontaneous utterances are generally admissible.
The defense had planned to argue in court the teen was not impaired and in fact did not cause the crash. However, when the prosecutor extended a plea offer that would allow the teen to avoid jail and a criminal conviction, his attorney advised him to take it.
This was probably a wise move. Not many defendants are likely to be offered such a deal unless the evidence is very weak or a defense attorney is successful in the suppression of key evidence against defendant.
Our Fort Lauderdale DUI defense lawyers understand there were likely several things working in this defendant's favor. The first is his age. While teens can and often are tried as adults for serious felony crimes, this was an individual was a new driver with no prior criminal record. He also did not attempt to flee the scene following the crash, which likely would have compounded the charges with which he was contending.
Beyond that, marijuana impairment is tougher for prosecutors to prove than alcohol intoxication. State law has set clear guidelines for what constitutes as a driver's alcohol impairment. That's 0.02 percent for those under 21 and 0.08 percent for those 21 and older. Comparative guidelines for marijuana impairment don't exist. The way marijuana is processed in the body means the active ingredient can remain in the system for much longer than what would cause impairment, so it's far more difficult for prosecutors to prove.
The bottom line for any defendant facing such serious charges is to immediately contact an experienced legal team to advise you of your rights and advocate for your best interests.
Call Fort Lauderdale Criminal Defense Attorney Richard Ansara at (954) 761-4011. Serving Broward, Miami-Dade and Palm Beach counties.
Additional Resources:
Pot-smoking teen driver avoids prison in fatal Boca crash, Jan. 15, 2015, By Marc Freeman, Sun Sentinel
More Blog Entries:
New Year, Clean Slate: Seeking Expungement in Florida, Dec. 31, 2014, Broward DUI Defense Lawyer Blog