These days, people have become accustomed posting almost every element of their lives on social media. There are vacation photos, music choices and even snapshots of daily meals.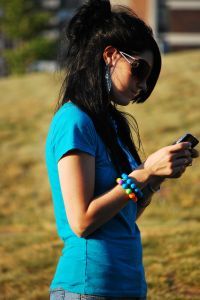 But this atmosphere of over-sharing has in some cases led to the casual and sometimes bold admittance of involvement in criminal activity.
A recent South Florida drunk driving arrest may well illustrate this, if the reports prove true.

Last month, around 11 p.m. on Nov. 16, a 20-year-old woman posted a status on Twitter that read, "2 Drunk 2 Care."
This may not have been noteworthy, but for the fact that within two hours of that post, she was behind the wheel when she was involved in a wrong-way, head-on collision on the state's Sawgrass Expressway. Two other young women, both 21 of Coral Springs, were in the other vehicle, which was traveling in the correct direction. One died after several days on life support. The other suffered critical injuries. Also severely injured was the 20-year-old's passenger and close friend.
Toxicology reports in the case have yet to be released and at this point, no charges have been filed. However, police officials say they are aware of the Twitter account activity of the 20-year-old and are continuing to investigate.
The family of the young woman who may face charges insists her Twitter account was hacked, and that she was not the one to post that Tweet or other information on her account. Previous posts on that account have the woman reportedly referring to herself as a "pothead princess," indicating she was "2 high 2 care" and confessing that her car "permanently smells like weed."
There were also reportedly photographs of drugs and drug paraphernalia on her feed – mostly marijuana and joints.
A man identified as her boyfriend indicates he's from "Stoner Island," added that "Reefer is my Teacher."
Such posts may not have caused much of a stir prior to the crash. Suddenly, however, they may be central to a felony case that could result in a long prison sentence if this young woman is formally charged. Defendants in these cases have essentially created a virtual trail of evidence that prosecutors can use to lock them away for many years.
It could be up to her defense attorneys to prove her family's claim that her accounts were hacked. In the alternative, her lawyer may seek to suppress such information as irrelevant to the case. A strong argument for that could be made in the case of posts made in the days or months before the crash, but it may be more of an uphill battle in the case of the Tweet just hours prior.
Prosecutors will likely try to argue that the previous posts indicate a person involved in the habitual use of drugs, and whose judgment may have been severely clouded on the night in question.
This case should serve as a lesson to everyone: Assume that your social media posts are a matter of public record. While a good attorney will fight to have potentially incriminating entries excluded from consideration by a judge or jury, it's generally better if they don't exist at all.
If you've been arrested, call Fort Lauderdale Criminal Defense Attorney Richard Ansara at (954) 761-4011. The Ansara Law Firm serves Broward, Dade and Palm Beach counties.
Additional Resources:
Was Driver '2 Drunk 2 Care' Before Accident That Killed 2 Women?, Nov. 21, 2013, By Ryan Grenoble, The Huffington Post
More Blog Entries:
Broward DUI Lawyer: Avail Yourself of Right to Remain Silent, Nov. 3, 2013, Broward DUI Defense Lawyer Blog