Most people don't give their trash a second thought once they've brought it to the curb. However, the contents of that garbage can be life-altering for suspects in criminal cases. As our Broward criminal defense lawyers can explain, so-called "trash pulls" are an increasingly common means for police and prosecutors to obtain incriminating evidence in cases – ranging from drug offenses to sex crimes to identity theft to murder. The practice is particularly popular with narcotics squads and sex crimes divisions.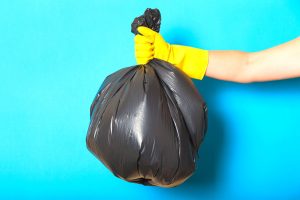 Evidence obtained from discarded trash bags can be used to obtain a search warrant into your home, your office, and your person. DNA gleaned from the contents of one's trash – on cigarette butts, bottle tops, plasticware – can be tested and used to make a case. Seeds, stems, or traces of cocaine can be used to justify a search warrant where the cops may have otherwise had clearly insufficient evidence.
Knowing that your garbage may be the target of police attention isn't something at the forefront everyone's mind, but it's something to be mindful of if you know you're the subject of a criminal investigation.
Isn't Going Through Someone's Trash an Invasion of Privacy?
The main question that arises in "trash pull" cases is whether digging through someone's refuse is a violation of privacy. However, the courts have ruled time and again that there isn't a reasonable expectation of privacy.
For example, in the 1981 case of Stone v. State, Florida's 1st District Court of Appeal held that a defendant did not have a reasonable expectation of privacy when he placed items in a sealed, opaque trash container on his own property. In that case, police got a tip that the defendant was dealing cocaine. A police detective rode along with garbage collectors one day, and took custody of several twist-tied garbage bags from the suspect's home that were otherwise headed for the landfill. When the contents of those bags were later examined, police found controlled substances residue. Those findings formed the basis of a search warrant, during which time police found further evidence to base a drug trafficking arrest. The defense argued the evidence gleaned from the garbage was inadmissible because it was unlawfully obtained. But the court held that items in a garbage bin set to be gathered and discarded by garbage collectors is considered abandoned property. Abandoned property is that which one intends to forever part with. When a person abandons their property, there is no reasonable expectation that it will remain private. Continue reading