Years ago, a bad break-up might linger in your mind for a few weeks or months, giving way to the occasional pang of rejection or regret only every so often.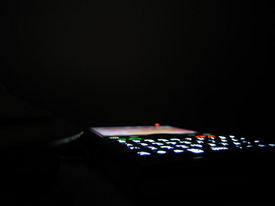 Even if forgetting wasn't fully possible, it was easier back then to let go.
Our Fort Lauderdale criminal defense lawyers know it's much tougher these days because updates on virtually anyone's ex are available with just a few clicks. Social media connections are such that it may seem you are never truly able to disconnect and move on. This is compounded by the fact that we all have such instantaneous access to voice our immediate anger and frustrations – in some cases very publicly. It's no wonder that cases of harassment and aggravated stalking have risen in recent years.

The Florida Department of Law Enforcement reports that between 2008 and 2011, there was an 11 percent increase in the number of reported stalking crimes. That climb has reportedly continued, and there are a number of efforts underway to bolster the penalties for stalking under state law, making it more than a misdemeanor, even if the defendant hasn't threatened to harm or kill the alleged victim.
When charged as a first-degree misdemeanor under Florida Statute 784.048, stalking carries a maximum penalty of up to one year in jail. If that contact rises to the level of an explicit "credible threat," the charge may be elevated to a third-degree felony, punishable by a prison term of up to five years.
A recent case out of Delray Beach is being charged as a felony. According to the Sun Sentinel, the man contacted his ex-girlfriend and mother of his child thousands of times over the course of three months. Authorities say there were instances in which he contacted her more than a hundred times daily.
The case was elevated to an aggravated stalking charge because several of those messages contained the sound of numerous gunfire blasts, followed by him telling her that she was dead.
The woman told officers that the pair separated while she was still pregnant with his child after an incident in which he attacked her with a hardcover Bible. She moved in with her sister and several months later, after the child was born, he began to barrage her with voice mails and text message threats.
The woman's new boyfriend and sister also reportedly were targeted with threats by the defendant, who eventually ended up with a total of three restraining orders against him.
It was only after those orders were in place – and the calls continued – that authorities moved to make an arrest.
Because of the severity of the potential consequences in an aggravated stalking case, it's always best to decline a discussion with law enforcement officials until you've had an opportunity to first talk about the case with an experienced criminal defense attorney.
If you've been arrested, call Fort Lauderdale Criminal Defense Attorney Richard Ansara at (954) 761-4011. The Ansara Law Firm serves Broward, Dade and Palm Beach counties.
Additional Resources:
Angry ex calls woman 'thousands' of times, records gunshots in voicemails, say police, Oct. 17, 2013, By Brett Clarkson, Sun Sentinel
More Blog Entries:
Florida Stalking Cases Make Headlines, Sept. 30, 2013, Fort Lauderdale Domestic Violence Defense Lawyer Blog