"I got arrested. I need you to bail me out."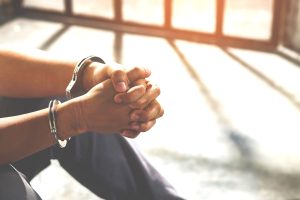 When you're loved one has just been arrested in Fort Lauderdale, those words can make you feel as if you've just had the wind knocked out of you. Likely, you have lots of questions. But as our Fort Lauderdale defense lawyers typically advise, it's best to not to ask for too many details over the phone while they're still in jail, as they're likely on a recorded line. The first order of business is figuring out how to bail them out as soon as possible.
What Exactly is Bail? Is it the Same as Bond?
The whole principle of bond is to assure that the defendant will return to court to answer for the allegations against them, rather than lose the money the court is holding in exchange. Note: The terms "bail" and "bond" tend to be used interchangeably. They're similar, but bail is money given to the court, while bond is a loan the defendant or third party takes out to pay that bail.
Sometimes, defendants are given a summons – meaning they aren't arrested or booked and do not need to pay any bail. Instead, they are released on their own recognizance and given a court date for which they are expected to appear for (or have a defense lawyer appear on their behalf). Other defendants may be booked, but then released on their own recognizance with a summons to appear in court. Others may be booked and then given an amount right away.
How Is Bail Amount Decided in Florida?
Each county in Florida has its own bond schedule. The bond schedule for the 17th Judicial Circuit in Broward County lists the following standard convenience bond schedule, depending on the type of offense:
Second degree misdemeanor: $25
First-degree misdemeanor: $100
Third-degree felony: $1,000
Second-degree felony: $3,500
First-degree felony (non-life): $7,500
First-degree felony (life): No bond
Capital offense: No bond
The exact amount can vary depending on the specific charge, and if the alleged offenses were attempts or solicitations (in which case, bond amount may be lower) or if the crime is one of violence (in which case, bond may be higher). Some offenses, like domestic violence, require the court to hold a hearing before bond can be issued. If the offense for which the defendant is arrested involves a violation of a protection order, they may be denied bond altogether and be held until trial. If a defendant is charged with several offenses arising from the same incident, the scheduled convenience bond will be set at the amount for the most serious offense.
By law, defendants are entitled to a bail hearing within 48 hours of arrest. However, that does not mean they're guaranteed to be granted bail or released at all.
The process and cost for bailing or bonding someone out of jail can depend on: Continue reading