Florida has always been a boater's paradise, though many have increasingly been taking to the water to get a dose of Vitamin Sea while still following social distancing rules. But don't expect law enforcement to be lenient on boating under the influence violations just because we're in the middle of a pandemic.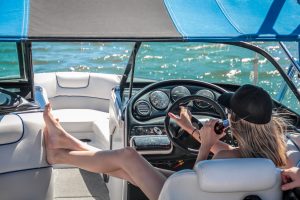 Boating and alcohol are a potentially deadly mix that can carry severe penalties in South Florida – even if you don't crash and no one is hurt.
Recently in Naples, NBC-2 reported the Florida Fish & Wildlife Conservation Commission arrested a man for boating under the influence on July 4th. There were reportedly more than a dozen people on board the vessel at the time. The officer was patrolling the waters around Keewaydin Island when he noticed not only the boat, but the fact that two women, who were impaired, were in the water and trying to get back onto the vessel but could not due to the strong current. The officer took the women aboard his boat and then pulled up alongside the defendant's vessel. The operator "appeared to be heavily intoxicated," and the vessel appeared to be overloaded. The operator refused a breathalyzer test, but was nonetheless arrested for BUI.
Florida law enforcement authorities frequently patrol the state's rivers, lakes, coastline and ponds – particularly during holiday weekends. Anyone who is arrested on boating under the influence charges should seek immediate legal counsel from a local South Florida criminal defense lawyer. Continue reading