Every state has its own way of determining what's a fair prison sentence for those convicted of felony offenses. As a Fort Lauderdale criminal defense lawyer can explain, Florida uses the score sheet established in the Criminal Punishment Code (CPC). It's used for ascertaining prison terms for those convicted of all felonies except capital offenses.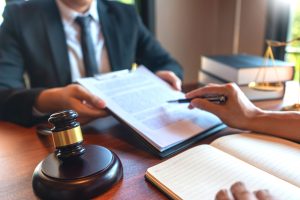 If you're arrested for a felony in Broward County, it's imperative you speak to an experienced defense attorney who can help explain to you how the Florida criminal law scoresheet works. Doing so will give you a good idea of exactly how much time you may be facing.
Some may wonder, "Why not simply look up the statute and corresponding penalty?" That may be simple enough for those with internet access and the exact Florida criminal statute(s) applicable in their case. However, most criminal penalties have a broad range – and it's not always clear where you might fall on that spectrum.
As noted in F.S. 775.08, felonies are criminal offenses punishable by the laws of the state that are punishable by imprisonment in a state penitentiary (as opposed to a county jail) or death (in the case of capital felonies). The maximum penalty one can face for a misdemeanor is one year in a county jail. For most felony convictions, the minimum you'll serve is one year + one day. However, under the criminal scoring system, it's possible that someone convicted of a felony who scores fewer than 44 points may receive an alternative sentence, such as probation.
There are altogether five (5) degrees of felonies in Florida:
3rd-degree felony – Maximum 5 years in prison
2nd-degree felony – Maximum 15 years in prison
1st-degree felony – Maximum 30 years in prison
Life felony – Maximum Life in prison
Capital felony – Maximum Life in prison OR Death penalty
(Such maximum penalties may be enhanced under Florida's 10-20-Life law, codified in F.S. 775.087, which requires a minimum sentence of 10, 20, or 25 years-to-life for the commission of certain felonies involving firearms.)
Factors Weighed in Florida Felony Sentences