Minors tend to think their social media habits are harmless. However, our Fort Lauderdale criminal defense lawyers recognize that social media videos, snaps, timelines, messaging, and more have become pivotal evidence in some very serious criminal cases in Florida, particularly those involving juveniles.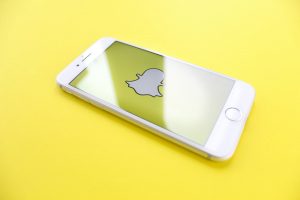 Snapchat, in particular, is a social media network that has exploded in recent years. It started as a private, person-to-person photo sharing app, but it's now used to send short videos, initiate live chatting, messaging, and story sharing, as well as the creation of caricature-like avatars. The wide arrange of free filters also make it popular, and it's used by more than 250 million people daily.
It's also had a noted connection to a number of recent alleged crimes. Among those:
Three teenage boys from the Florida Keys are facing charges of lewd and lascivious battery, obscene communication by transmitting child pornography and cruelty toward a child by promoting material involving the sexual act of a child. The video in question reportedly depicts two of the boys (both 16) engaged in sex acts with a 12-year-old girl. The third boy, age 14, reportedly shared the video at school. The boy who shared the video said he had no knowledge of it, but detectives reportedly found numerous incriminating videos saved in his Snapchat account, according to the Miami Herald. Lewd and lascivious battery is a serious felony charge, but so too are the others that involve disseminating the material on social media. F.S. 827.071, which pertains to sharing material that shows a child engaged in a sex act. Depending on one's degree of involvement, the charge can be a second- or third-degree felony, with maximum penalties of between 5 and 15 years in prison.
Three teens were arrested in Wesley Chapel, FL (north of Tampa) over videos on Snapchat that depict them with guns in a grocery store bathroom. The teens were arrested while still on site at the store, in the dairy section. Authorities allegedly found stolen handguns, ammunition, and a stolen credit card.
Three middle school students were arrested for alleged threats made on Snapchat against their school. Specifically, they are charged with making a written threat to do bodily harm or commit an act of terrorism. As outlined in F.S. 836.10, this is a second-degree felony, punishable by up to 15 years in prison.