Minors tend to think their social media habits are harmless. However, our Fort Lauderdale criminal defense lawyers recognize that social media videos, snaps, timelines, messaging, and more have become pivotal evidence in some very serious criminal cases in Florida, particularly those involving juveniles.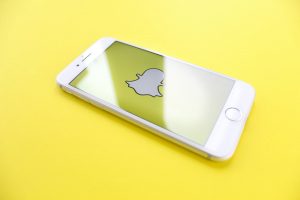 Snapchat, in particular, is a social media network that has exploded in recent years. It started as a private, person-to-person photo sharing app, but it's now used to send short videos, initiate live chatting, messaging, and story sharing, as well as the creation of caricature-like avatars. The wide arrange of free filters also make it popular, and it's used by more than 250 million people daily.
It's also had a noted connection to a number of recent alleged crimes. Among those:
Three teenage boys from the Florida Keys are facing charges of lewd and lascivious battery, obscene communication by transmitting child pornography and cruelty toward a child by promoting material involving the sexual act of a child. The video in question reportedly depicts two of the boys (both 16) engaged in sex acts with a 12-year-old girl. The third boy, age 14, reportedly shared the video at school. The boy who shared the video said he had no knowledge of it, but detectives reportedly found numerous incriminating videos saved in his Snapchat account, according to the Miami Herald. Lewd and lascivious battery is a serious felony charge, but so too are the others that involve disseminating the material on social media. F.S. 827.071, which pertains to sharing material that shows a child engaged in a sex act. Depending on one's degree of involvement, the charge can be a second- or third-degree felony, with maximum penalties of between 5 and 15 years in prison.
Three teens were arrested in Wesley Chapel, FL (north of Tampa) over videos on Snapchat that depict them with guns in a grocery store bathroom. The teens were arrested while still on site at the store, in the dairy section. Authorities allegedly found stolen handguns, ammunition, and a stolen credit card.
Three middle school students were arrested for alleged threats made on Snapchat against their school. Specifically, they are charged with making a written threat to do bodily harm or commit an act of terrorism. As outlined in F.S. 836.10, this is a second-degree felony, punishable by up to 15 years in prison.
But I'm a Teenager – Doesn't That Mean Juvenile Detention – at Worst? 
As our Fort Lauderdale juvenile defense attorneys can explain, just because you are a juvenile does not mean you will be prosecuted as a juvenile. Prosecutors have the authority under state law to "direct file" teens as adults if they are 14-15 and commit a list of 21 specific felonies – or if they're 16-17 for any felony at all.
Florida is one of 15 states to give this kind of total discretion to the prosecutors, and they are not known for a light-handed approach. In fact, nearly 60 percent of the cases for which teens were prosecuted as adults were non-violent felonies. In a case that involves an act or threat of violence, you should not expect that a prosecutor will be inclined to refer your case to the juvenile justice system when they have the authority to direct file.
It's estimated an average of 2,420 teens annually were prosecuted as adults in Florida in a recent five-year period. Even as overall violent crime rates have dropped, direct file cases have remained fairly steady.
The difference between juvenile court and adult court is huge, because the former is geared toward rehabilitation while the latter emphasizes punishment. Juvenile court records may also be sealed automatically after a certain point, while adult records will not.
Too many teens presume that because it's "only online" or they're "only a teenager," that such actions won't have a substantial impact on the rest of their lives. That is false. It is imperative for parents of children and teens facing serious charges for online offenses to seek immediate legal counsel. It may be possible to negotiate with prosecutors before they decide to direct-file, but only if you act swiftly and with the assistance of an experienced Fort Lauderdale criminal defense lawyer. Even if that is not a possibility, serious allegations require a strong defense.
Call Fort Lauderdale Criminal Defense Attorney Richard Ansara at (954) 761-4011. Serving Broward, Miami-Dade and Palm Beach counties.
Additional Resources:
An illicit Snapchat video was shared by Keys students. It led to the arrest of 3 teens, Sept. 15, 2021, By Gwen Filosa, The Miami Herald