Young love can be a beautiful thing. Unless, of course, one of you is older than 18 and the other isn't. Then, it could be a criminal thing. Statutory rape, to be exact.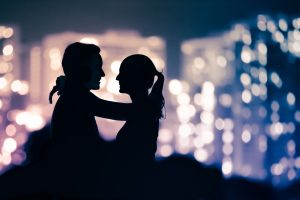 As our Fort Lauderdale criminal defense lawyers can explain, Florida does have a so-called "Romeo & Juliet law," but it's not a catch-all for every consensual relationship situation between legal adults and teenagers. It also won't protect you from criminal charges or conviction. It's merely a means for the defendant to petition the court not to have to register as a sex offender.
Prior to 2007, the law in Florida was that ANY sexual relations between a minor and someone over the age of 18 was statutory rape – regardless of consent. A conviction meant the older party in the relationship would automatically have to register as a sex offender – and suffer all the lifelong complications that come with that, including difficulty with employment, housing, parental rights, and more.
In 2007, an exemption was introduced – what we refer to as the "Romeo & Juliet law," codified in F.S. 943.0435.
What's the Age of Consent in Florida?
First thing's first: The age of consent for sexual relations in Florida is 18. Minors younger than that are by-and-large considered incapable of consenting to sexual activity.
There a few limited exceptions. Per F.S. 794.05, a minor who is 16 or 17 can consent to sexual intercourse with someone under the age of 24. In that case, no crime is committed. Same with consensual teen relationships between individuals 13 to 17 when there is no more than a 4-year age gap.
However, once the older half crosses the threshold of their 24th birthday, sexual intercourse with a 16 or 17-year-old becomes statutory rape, a second-degree felony punishable by up to 15 years in prison.
Scenarios that would be considered statutory rape under Florida law:
A sexual relationship between a 15-year-old and 18-year-old. (Second-degree felony.)
A sexual relationship with a 17-year-old and a 24-year-old. (Second-degree felony.)
A consensual sexual relationship between a 13-year-old and a 17-year-old. (Even though they're both teenagers and it's consensual, the older teen can be charged with lewd lascivious conduct if they're 4+ years older than their younger paramour. It might literally come down to the month they were each born in. Though if that's true, the defense might be in a stronger position to negotiate a dismissal or far reduced charge.)
If an adult travels to meet the minor for sex after making arrangements over the phone or internet, this is a second-degree felony – even if you never actually met up. If you're 21-or-older and impregnant someone under 16, that's a third-degree felony (contributing to the delinquency of a minor).
No one under 16 can consent to sex.
One (rare) exception is… Continue reading