The federal conviction of a South Florida woman for violation of 18 U.S.C. 875(c), making threatening communication, has been overturned in light of the June U.S. Supreme Court decision in Elonis v. U.S..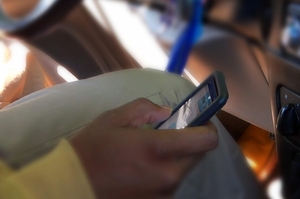 Essentially, what the court said in Elonis was that it is not enough in a criminal case to prove the defendant's actions were negligent. That is, it's improper to use the standard of what a reasonable person would do or believe under the same circumstances. Rather, in order to convict a person of this criminal charge, there must be a finding that the wrongdoing must be conscious to the criminal. In essence, "What the defendant think does matter."
This was an important ruling for the fact that to hold a personal criminally accountable for mere negligence is borderline unconstitutional. This is not to say individuals can't be criminally charged for negligent acts, but under this particular statute, courts are required to prove subjective intent in order to secure a conviction.

Let's start with the underlying U.S. Supreme Court case. In Elonis, a man whose wife left him took to Facebook and, under a pseudonym, posted rap lyrics he wrote himself that contained graphic language and imagery regarding his wife, co-workers, a kindergarten class and law enforcement officers. Throughout the lyrics there were "disclaimers," indicating the lyrics were fictional and not intended to depict any real person. However, a number of people found the lyrics to be threatening.
He was fired from his job for threatening co-workers and his wife filed for an order of protection. The FBI was notified and began monitoring his account and eventually arrested him under the aforementioned statute for making threats.
At trial, the jury was instructed that defendant could be found guilty if a reasonable person believed his statements could be interpreted as a threat. He was convicted on four of the five counts against him, each of which carries a maximum five years in prison.
The U.S. Court of Appeals for the Third Circuit affirmed. However, the U.S. Supreme Court reversed, finding that to require only negligence with respect to communication of a threat is not sufficient.
That brings us to the Martinez case. Martinez was a Broward County woman (now living in California) who was arrested after sending an allegedly threatening e-mail to a right-wing radio show host. In that email, she was reportedly upset about an upcoming election and made reference to "planning something big" at a government building, a post office or a school. She promised to "teach all the government hacks what the Second Amendment is all about." She added, "If ballots don't work, bullets will."
The result was several public and provide schools throughout the county were placed on lock down. She later tried to explain the email was sarcastic, and she did not believe in the violent resolution of disputes. Nonetheless, she was charged and convicted under 18 U.S.C. 875(c). She was ultimately convicted and sentenced to two years in prison. She has served that sentence and since been released.
Now, our Fort Lauderdale criminal defense lawyers understand that in line with the ruling in Elonis, her conviction has been overturned. The U.S. Court of Appeals for the Eleventh Circuit ruled the indictment in the case was insufficient in that it fails to allege facts from which defendant's intent can be inferred. Thus, the conviction was vacated.
Although she has already served her sentence, a vacated conviction means her rights will be fully restored, and she will no longer be burdened with a felony conviction on her record.
Call Fort Lauderdale Criminal Defense Attorney Richard Ansara at (954) 761-4011. Serving Broward, Miami-Dade and Palm Beach counties.
Additional Resources:
U.S. v. Martinez, Sept. 2, 2015, U.S. Court of Appeals for the Eleventh Circuit
Elonis v. U.S., June 1, 2015, U.S. Supreme Court
More Blog Entries:
Wright v. Florida – Felony Firearm Conviction Challenged, Sept. 6, 2015, Fort Lauderdale Criminal Defense Lawyer Blog