If you're searching for a great criminal defense lawyer, chances are you're not in a great situation. That can make the process even more stressful. There are numerous important factors you need to consider, and it's a good idea to make a checklist before reaching out to anyone.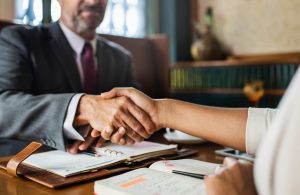 The very basic checklist is to find a defense lawyer who is licensed to practice in Florida, has the qualities you're seeking and can offer the attention to your case that it requires. Doing a little research can go a long way.
Start Your South Florida Criminal Defense Lawyer Search
Whether you're searching on your own behalf or that of a loved one, begin the process by taking the time to consider what you want out of the case. The attorney you choose should be willing to help you fight for the best possible outcome under the circumstances.
Some things to weigh:
Locality. The lawyer you select should be licensed to practice in the State of Florida, but also ideally will be located close to the court in question or where you live. A criminal defense lawyer who practices locally will be familiar with the applicable laws, but also the local courts, practices, deadlines, judges, prosecutors and resources.
Practice concentration. Some criminal defense lawyers offer defense on relatively routine cases. Others concentrate their practice on defending certain types of crimes, such as domestic violence, DUI, violent crimes or online offenses. Some attorneys focus on minor misdemeanor cases, and others serious felonies. The more experience and expertise a defense lawyer has in the type of charges you are facing, the more confident you can be in his or her legal advice and representation.
Professional and personal qualities. Someone with wide name recognition may have clout, but that might come at the expense of them having less time to work on your case. Ask how much time you expect they can devote to your case, and how responsive you can expect them to be.
Reputation. Some criminal defense lawyers have carved out a reputation for successfully taking on high-profile, complex or tough crime cases. Others are known for reliably churning out good outcomes in lower-tier criminal cases. Plug their name into a search engine to start. See if their name pops up in news stories – and what the case outcomes were, if you can find them. Look too at the lawyer's testimonials, reviews and any publications for which they may have written/contributed.
Expense. The cost of a private criminal defense lawyer varies. Some factors that can impact an attorney's hourly rate include case complexity, attorney experience, jurisdiction, likelihood of needing expert witness testimony and the estimated length of the case. A simple, first-time DUI arrest is going to cost much less than a DUI manslaughter charge. Understand what you need, and whether the extra expense is worth it.
Public v. Private. Some defendants may be entitled to the services of a court-appointed public defender. There are benefits to this, primarily cost. There are some excellent public defenders in South Florida and many have experience in a wide breadth of cases. However, they may not have as much time or specialized experience as a private criminal defense lawyer.
Although searching for a criminal defense lawyer is a situation no one wants to be in, the potential of a criminal charge to adversely affect almost every aspect of your life makes choosing the right one to defend you an imperative. Our Fort Lauderdale criminal defense team offers free initial consultations to help you make your decision.
Call Fort Lauderdale Criminal Defense Attorney Richard Ansara at (954) 761-4011. Serving Broward, Miami-Dade and Palm Beach counties.
Additional Resources:
How Do I Find a Lawyer? Sept. 9, 2019, American Bar Association