The death of fearsome mixed martial arts fighter Jordan Parsons struck fans with sadness and garnered international headlines from Miami to Sydney.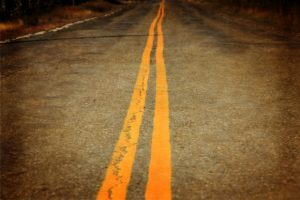 The 25-year-old Parsons was reportedly crossing the street at the corner of Lindell Boulevard and Federal Highway in Delray Beach, just after midnight on May 1st. The driver of the vehicle that struck him reportedly never stopped as required by law, police said. Neither did that driver's group of friends, who were reportedly following behind him in a Mercedes. One witness would later tell police she suspected the offending vehicle was traveling at speeds of between 100 and 120 mph.
Now, according to the Palm Beach Post, police have made an arrest. Authorities have jailed Dennis Wright, 28, a man from Boca Raton with a checkered history that involves arrests for driving under the influence, driving with a suspended license and possession of marijuana. 
Fleeing the scene following a fatal car accident is a serious crime. F.S. 316.027 requires that anytime a driver is involved in a crash that results in death or personal injuries, the driver is required to stop and remain on scene until he or she has fulfilled all lawful duties as outlined in F.S. 316.062, duty to give information and render aid. When the accident is fatal, failure to do this is a first-degree felony, carrying a minimum mandatory four years in prison and a maximum of 30 years behind bars.
Parsons was part of the Bellator MMA organization. He was reportedly near his apartment at the time of the crash. Although he initially survived the accident, he died three days later. A Go Fund Me page has raised more than $40,000 for his medical bills and funeral costs. His family has said he did not have health insurance at the time of his death.
Meanwhile, Wright is being held at the Palm Beach County Jail on $450,000 bond. He was reportedly operating his vehicle on a suspended license. His defense lawyer, however, insists there is more to the case that has not yet been publicized and that may soon be revealed.
In cases like these, factors that could impact civil liability may include:
Pedestrian intoxication;
Pedestrian jaywalking/ not crossing the street at a proper crosswalk;
Pedestrian stepping out into traffic.
Reports are that Parsons was wearing headphones and may not have heard the approaching vehicle.
But in terms of criminal responsibility, our DUI defense lawyers know regardless of who was at-fault for the accident, all drivers have a duty to remain at the scene of a crash that involves injuries or results in death. One viable criminal defense that has emerged in recent years is the argument under the "actual knowledge" provision. The Florida Supreme Court in the 2015 case of Florida v. Dorsett ruled that in order to prosecute a defendant under the state hit-and-run statute, prosecutors must show the defendant had actual knowledge he or she struck someone.
The court ruled that while F.S. 316.027 doesn't expressly state that actual knowledge is required for a violation, it does state that a felony criminal violation does require that the driver "willfully" violated the statute. The court determined that a willful violation can only happen if it can be proven the driver had actual knowledge that a crash occurred. That may be one realm that Wright's attorney may explore.
Anonymous tipsters reportedly led authorities to Wright, who is described as a "stand-up guy," "educated" and "well-spoken." His Linked In profile indicates he graduated from Florida State University in 2000 with a bachelor's in business management and owned several companies.
Call Fort Lauderdale Criminal Defense Attorney Richard Ansara at (954) 761-4011. Serving Broward, Miami-Dade and Palm Beach counties.
Additional Resources:
Arrest made in Delray hit-and-run death of MMA fighter Jordan Parsons, May 9, 2016, By Jane Musgrave, Palm Beach Post
More Blog Entries:
Driver Faces Felony Charges in Florida Crash Injuring Pregnant Mother, Children, May 13, 2016, Florida DUI Defense Lawyer Blog