Five counts of DUI manslaughter have been dropped against a South Florida man accused of causing a crash while high on marijuana. Prosecutors simply said there was not enough evidence to support those charges, but the move comes after serious questions were raised about the veracity of the blood test analysis taken hours after the crash, while defendant was in the hospital.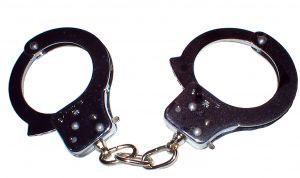 The Riveria Beach crash suspect still faces five counts of vehicular manslaughter – and a possible 75-year prison sentence if convicted on each of those charge. But with the question of impairment now off the table, our Fort Lauderdale DUI defense lawyers know those charges too could be even tougher to prove.
The case first began last year, when the 22-year-old was allegedly high on marijuana while driving off an I-95 exit ramp onto Blue Heron Boulevard when he lost control of the vehicle and struck another, causing all five occupants in the other vehicle to crash and die. The deceased were all friends – a 14-year-old, two 17-year-olds and two 22-year-olds.

Officers did not suspect alcohol impairment, but the question of marijuana impairment soon arose, particularly because the suspect had been stopped hours before the crash for suspected impaired driving. The officer found no drugs on defendant's car or person, but a marijuana joint was found on the patrol car seat where defendant was placed for a brief time during his detention. A jury would later find this was not enough evidence to convict him of misdemeanor marijuana possession.
This made officers suspect marijuana impairment, though drawing blood samples (now, with a warrant) is standard in any vehicular homicide case. And here, marijuana did turn up in the defendant's system. In high quantities. In fact, the quantities may have been too high.
According to a state expert weighing the amount of the drug in his system and the time stamp on the blood draw, in order for a level that high to even be possible, defendant would have had to consume copious amounts of the drug while lying in his hospital bed after the crash.
But even before this fact came to light, defense attorneys noted a discrepancy in the labeling of the blood vials. This prompted prosecutors to request a DNA sample to verify whether the sample even belonged to defendant.
Defense lawyers theorized either the samples didn't belong to defendant, the testing methodology was flawed and the results inaccurate, or the vial was simply labeled incorrectly. In any case, the evidence wasn't strong enough to present at trial.
Without blood evidence to support the officer suspicions of marijuana impairment, the DUI manslaughter charges could not stick.
DUI manslaughter, as defined in F.S. 316.193, and vehicular manslaughter, as defined in F.S. 782.071, are both considered second-degree felonies, punishable by up to 15 years in prison on each count. The charges can be upped to a first-degree felony, punishable by up to 30 years, if a defendant also flees the scene without rendering aid, but that is not at issue here.
Generally, marijuana intoxication is harder to prove than alcohol impairment in DUI cases. Alcohol remains in the system for a short period of time, during which levels are often highly concentrated. However with marijuana, there is no singular scientifically recognized standard level at which impairment is recognized. Because the drug remains in the system for days or even weeks after consumption, a positive test doesn't necessarily indicate intoxication.
That's where circumstantial evidence from the officers – i.e., appearance, behavior, speech, etc. – becomes more prominent. However, it's not nearly as strong as a blood test. Also, evidence of this defendant's prior stop with police hours before the crash will likely be inadmissible because he was acquitted.
Call Fort Lauderdale Criminal Defense Attorney Richard Ansara at (954) 761-4011. Serving Broward, Miami-Dade and Palm Beach counties.
Additional Resources:
DUI charges dropped in 2013 Riviera Beach crash that killed 5, Sept. 5, 2014, By Daphney Duret, Palm Beach Post
More Blog Entries:
Drug-Free Zone Law Challenged in Florida's 4th DCA, Aug. 30, 2014, Broward County DUI Defense Lawyer Blog