Two men in Deerfield Beach are facing robbery charges after their purported plan to hold up a local pharmacy was foiled by a task force of law enforcement that included Palm Beach Sheriff's Office detectives, a violent crime task force, officers with several local police departments (including Fort Lauderdale) and the FBI.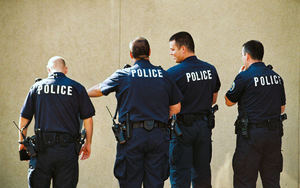 Although they never actually set foot in the store, authorities say their plans were clear and both suspects provided investigators with a detailed confession, which will undoubtedly be used against them in court. Even if the case never makes it to the trial phase, they may have made it difficult for their defense lawyer to obtain an advantageous plea deal.
There are two important lessons gleaned from this case. The first is that an attempt to commit a felony can be accompanied by the same penalties as if one had actually carried out the crime. Secondly, speaking to law enforcement investigators without an attorney present can seal your fate with extensive prison time. A confession is one of the most powerful tools a prosecutor has, and there is no reason for a defendant to offer up that kind of assistance against his own best interests.
According to news reports of the incident, authorities with the task force were staking out the location after receiving a tip of possible criminal activity planned at that location.
Continue reading