A Hollywood man has been arrested for DUI and hit-and-run after he allegedly caused a fatal crash and then failed to remain at the scene.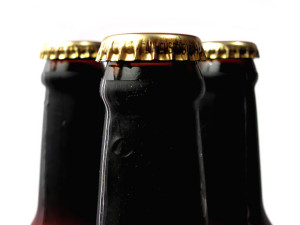 According to The Sun-Sentinel, 53-year-old Gabriel Tommie could be facing up to 5 years in prison.
Officials report defendant was driving a pickup truck in January when he reportedly struck a vehicle at the Stirling Road and South University Drive intersection. The driver of the other vehicle involved in the crash was reportedly injured, but Tommie left the scene.
Detectives were able to locate him after another motorist reportedly followed him and reported his whereabouts to police. Soon after the initial crash, Tommie reportedly ran a red light at the intersection of Davie and Stirling, at which point he crashed into a light pole and then walked away. Police found defendant at a nearby shopping plaza. They reported that at first when they approached in uniform, Tommie turned and started to walk away. However, officers caught up to him and were able to detain him.
Reports are he gave different versions of what occurred. When asked how he got to the shopping plaza, he at first said he drove. Then the story switched, and he said he walked. Then he said he had taken a taxi.
Investigating officers said there were indicators that he was impaired – specifically his slurred speech, glassy eyes and an odor of alcohol near his face. He also allegedly revealed he was coming from the bar. Although he refused a voluntary field sobriety test (which was probably wise), he did undergo a blood-alcohol test once at the local police station, where he registered a blood alcohol that was more than twice the legal limit of 0.08.
A crash witness later identified Tommie as the individual who had fled the scene.
He has two previous DUI convictions on his record, which means if he is convicted again, he'll face even more severe penalties. In fact, a third conviction for DUI within a 10-year span (including out-of-state convictions) is considered a third-degree felony, punishable by up to five years in prison).
Per F.S. 316.193, person who causes injury to another by way of a crash while under the influence of alcohol or drugs commits a third-degree felony, punishable by up to five years in prison in Florida. Similarly, a person who fails to remain at the scene of a crash with injuries – regardless of who caused the wreck – commits a third-degree felony, punishable by up to five years in prison.
It used to be that fleeing the scene of a fatal crash might actually be advantageous to the defendant, as penalties for hit-and-run under Florida law were lesser than for DUI manslaughter. However, that loophole was closed recently, and defendants in both DUI manslaughter and hit-and-run cases now face a minimum mandatory of four years in prison.
Aside from fleeing the scene, one of the major mistakes Tommie made in this situation was talking to police. He gave them several pieces of evidence to use against him in court. The first was the admission that he had just left the bar. The second was conflicting stories, which will work against his credibility.
If you are arrested for DUI or hit-and-run in Florida, it is imperative that you discuss your legal options with an experienced attorney.
Call Fort Lauderdale Criminal Defense Attorney Richard Ansara at (954) 761-4011. Serving Broward, Miami-Dade and Palm Beach counties.
Additional Resources:
Man who Davie police say fled hit-and-run crash charged with DUI, March 20, 2016, By Wayne K. Roustan, The Sun Sentinel
More Blog Entries:
Fort Lauderdale Felony Drug Conviction Gets Doctor Probation, March 21, 2016, Fort Lauderdale DUI Defense Attorney Blog