For sex and sexual contact with two 17-year-old girls, a 30-year-old former Army recruiter will serve 12 years in federal prison, following a plea agreement for which child pornography charges were dropped.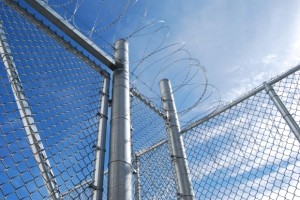 Jose Nieves Jr., from Sunrise, pleaded guilty to two counts of enticing a child to engage in sexual activity. Per 18 U.S. Code 2422, coercion and enticement, any person who persuades, induces, entices or coerces anyone to travel interstate to engage in any sexual activity (including prostitution) can be charged with this offense, for which the minimum penalty is 10 years and the maximum is 12 years.
However, by agreeing to plead guilty to these charges, he was able to evade conviction on the production of child pornography charge, as codified in 18 U.S.C. 2251, sexual exploitation of children. This statute punishes anyone who entices a minor into sexual conduct for purposes of producing visual depictions of such conduct to between 10 years and life in prison.
Prosecutors in this case were seeking a 30-year prison term for defendant Nieves. This plea deal will more than halve that, though he will still be required to serve 25 years on supervised release after he gets out of federal prison. That release will include registration as a sex offender.
Although there were at least eight other girls, between the ages of 15 and 18, who came forward after Neives' arrest to report "inappropriate acts" with him. In one case, an 18-year-old alleged Nieves forcibly sexually assaulted her. However, he was never charged with sexual assault, and the only two charges filed related to the relationships he had with two of the girls. Those incidents involved oral sex with both girls and intercourse with one of them.
The federal prosecutor alleged Nieves abused his position of trust and targeted young women who were interested in serving in the military.
For nearly a year-and-a-half, Nieves worked as an Army recruiter in Plantation. Many Army recruiters have frequent contact with young people, including in high schools.
This assignment was after he served two tours in Afghanistan, receiving numerous accolades as a result of his service. He had also served as a staff sergeant for six years at Fort Campbell before moving to South Florida for this assignment.
The child pornography charge reportedly stemmed from a a few images that were sent to him by one of the 17-year-old girls at his insistence. He then allegedly forwarded those images to a third 17-year-old. In that message, he reportedly bragged to the girl about his exploits.
All of this only became known to authorities after Nieves' wife discovered the exchanged text messages when he hooked up his phone to her laptop in order to download some music. Around the same time, the parents of one of the 17-year-olds reported the relationship to law enforcement.
Obviously, anytime one is accused of sex crimes in Florida, the consequences can be dire. There are a number of potential sex crime defenses that can be raised if these cases do go to trial, and it is important to be prepared for the possibility of trial. However, it's equally important to come to the table prepared for a tough negotiation. Most criminal cases do result in some type of plea agreement, but the nature of the deal will depend heavily on the strength of evidence against the accused. Having a defense lawyer who is prepared to fight and won't back down when an unfair deal is presented is essential.
Call Fort Lauderdale Criminal Defense Attorney Richard Ansara at (954) 761-4011. Serving Broward, Miami-Dade and Palm Beach counties.
Additional Resources:
Ex-Army recruiter sentenced to 12 years in prison for sexual misconduct with teens, Dec. 4, 2015, By Kate Jacogson, Sun Sentinel
More Blog Entries:
Smart v. Florida – Rape Trial Will Continue After Juror Misconduct, Dec. 1, 2015, Fort Lauderdale Sex Crime Defense Lawyer Blog