A Florida probation violation is a serious matter that, depending on the circumstances, can result in reinstatement of the original maximum penalty, which may include years in prison. In fact, one might end up being sentenced to years behind bars for doing something that, had they not been on probation, would have been perfectly legal.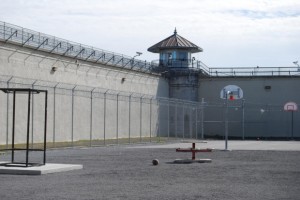 That's why people tend to take these matters less seriously; they don't see their offense as being egregious. But the courts can and do often take a very different stance.
Take for example the recent case of Herbert Smith, the 23-year-old Broward County man who was just sentenced to 60 years in prison for driving on a suspended license – a violation of his probation. This was not only much in excess of what defense lawyers were arguing, it was 47 more years than what prosecutors were requesting. According to the South Florida Sun-Sentinel, the stunning sentence has sparked outrage within the community, as family members have garnered 19,000 signatures in a petition to remove Broward Circuit Judge Matthew Destry. However, that's not how the system works. Judges are elected, and the only way to remove one before an election is via a formal process overseen by the Florida Supreme Court.
More likely, Smith's defense lawyer will file a motion to reconsider and argue a number of mitigating circumstances – including underscoring the non-violent nature of his current offense. If the judge refuses to reconsider, the sentence can be appealed to the state district appeals court and, finally, to the Florida Supreme Court.
In 2012, Smith reportedly caught a break after he had been arrested on eight felony charges, including burglary and theft, and four misdemeanors. This same judge agreed to sentence him as a youthful offender. That meant he was allowed to serve just two years, but he would have to serve four years of probation afterward. He was released last year. One of the terms of his probation was that he not be allowed to possess a concealed weapon, and he couldn't violate any other laws.
Then in October, the Broward Sheriff's Office stopped defendant for driving with tinted windows. The car wasn't his, but as it turned out, his driver's license was suspended. Officers searched the car, and discovered a magazine filled with bullets. That was grounds for Smith to be hauled back into court before the same judge, who would decide the outcome. Prosecutors were seeking 13 years in prison.
The judge took a different approach. In all criminal cases, judges fill out a scoresheet that tallies "points" for certain felonies, and weighs factors such as prior criminal record and harm inflicted on a victim. This will determine the minimum mandatory sentence. Judge's have latitude from there in determining if they wish to impose more than the minimum.
In this case, the judge could have chosen to reinstate Smith's youth offender status, and might have sentenced him to prison for the remainder of his probation. Or, he could have sentenced him to the prosecutor's recommended 13 years, which many viewed as excessive, but not clearly vindictive. Instead, the judge relied on the fact that, based on sentencing guidelines and the maximum allowances for defendant's prior crimes, he could impose anywhere between 13 and 85 years in prison. He chose to impose a sentence of 60 years. With credit for time served, defendant would not be released from prison until he was 71.
But as excessive and unfair as the sentence may seem, it's not necessarily an abuse of discretion. That's why it's so critical for those who violate probation in Fort Lauderdale to immediately seek counsel from an experienced defense lawyer.
Call Fort Lauderdale Criminal Defense Attorney Richard Ansara at (954) 761-4011. Serving Broward, Miami-Dade and Palm Beach counties.
Additional Resources:
After Probation Violation, Judge Sentences 23-Year-Old to 60 Years in Prison, Dec. 1, 2015,. By Jess Swanson, Broward Palm Beach New Times
More Blog Entries:
Florida Woman Gets House Arrest for $240K Social Security Fraud, Nov. 29, 2015, Fort Lauderdale Probation Violation Lawyer Blog