Florida state lawmakers are mulling drug crime reform, specifically a series of bill that include provisions allowing judges more discretion for sentences that currently require minimum mandatory sentencing and increases of substance abuse treatment funds.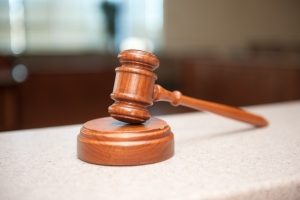 The chances signal a turn away from the hard-line stance so many lawmakers took in the 1980s and 1990s when the so-called "War on Drugs" was in full swing. Those efforts have largely proven ineffective, with many policy leaders agreeing hard-line sentences for low-level drug offenses didn't lower use and didn't keep the rest of us safer. In fact, all it did was decimate low-income, minority communities, which were disproportionately on the receiving end of enforcement.
Now, The Sarasota Herald Tribune reports the legislature appears somewhat split on criminal justice reform, with roughly half supporting these changes and half digging in their heels to maintain the status quo. Supporters of the bill say it will help bridge the gap of racial disparities that exist when it comes to enforcement and penalties for these offenses.
A recent series by the Herald Tribune detailed how black drug offenders convicted on minimum mandatory crimes spent an average of 39 percent more time incarcerated for the same offenses compared to their white counterparts. That was according to data from the Florida Department of Corrections, which also revealed lock up time for black offenders was nearly double that of white offenders for s0-called drug-free zone offenses (i.e., those near churches, parks and public housing).
Lawmakers who want to put more discretion in judge's hands on these non-violent offenses say many of these offenders will instead by diverted to diversion programs that focus more heavily on substance abuse treatment rather than prison.
Another piece of legislation would give judges the ability to sentence a defendant below the statutory minimum guidelines for drug trafficking. Currently, that minimum penalty is three years. Opioid trafficking would be excluded under the bill.
A Republican sponsor of that bill noted that a single gram can be the difference between an offender being sentenced – with no judicial discretion – to three years, five years or 15 years. The lawmaker noted that sometimes the fine line between addict and low-level dealer is a blurry one, and that judges should be given the authority to make sure the offender receives a sentence that is proper and fair.
Other supporters of these measures note that Florida prisons are overcrowded, often poorly managed and consume $2 billion in taxpayer money each year. Refocusing efforts on drug treatment rather than incarceration, it's hoped, will reduce these costs and improve outcomes long-term. Many  recognize that ever-longer prison terms aren't an effective means to address the underlying issues.
Of course, that doesn't mean defendants currently facing felony drug charges can expect to meander into court without adequate representation from a good Fort Lauderdale criminal defense attorney and waltz out with a low penalty. These bills aren't passed yet and judges are still bound by minimum mandatory sentences. Even if they are given discretion, you still need an experienced lawyer to help you present a strong case for either your acquittal or mitigating circumstances warranting a lower sentence.
Call Fort Lauderdale Criminal Defense Attorney Richard Ansara at (954) 761-4011. Serving Broward, Miami-Dade and Palm Beach counties.
Additional Resources:
Florida legislators call for reforms for drug crimes, Jan. 10, 2018, By Josh Salman, Sarasota Herald-Tribune
More Blog Entries:
Florida Grand Jury Procedure Explained, Jan. 29, 2018, Fort Lauderdale Drug Crime Defense Attorney Blog