In a per curium ruling, the Florida Supreme Court upheld an appellate court decision rejecting defense challenges to blood sample collection of suspects in felony DUI cases. It was a case watched closely by many Florida DUI defense lawyers because had the court ruled in defendant's favor, it could have meant the potential for numerous successful challenges to pending DUI cases. Now it appears there will be no change.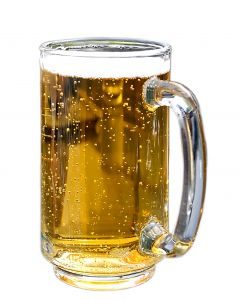 The DUI conviction was a high profile one which you may recall involving a South Florida polo mogul and a recent college graduate in his early 20s. Defendant is serving a 16-year sentence following conviction on charges of DUI manslaughter after the fatal crash killed the young man, who drowned after his vehicle was launched into a canal.
This is one of a string of challenges he has mounted to fight the validity of the charges and his subsequent conviction. His South Florida defense attorneys argued people subjected to DUI blood tests in Florida have no opportunity to make sure the blood samples are scientifically reliable. Further there are no guidelines for the type of needle used and no independent assurance that testing labs will discard samples that are clotted or irregular prior to felony DUI cases going to trial.
State attorneys argued the size of the needle has no bearing on the accuracy of the results.
Although one justice recused himself, the remaining six unanimously agreed that current DUI blood testing standards in Florida are sufficient, and that they shield defendants from poor practices by requiring that only doctors, registered nurses and paramedics be the individuals drawing blood samples tested for alcohol concentration.
Justices further concluded that there is zero risk of inaccurate blood sample results due to a lack of state-approved, uniform regulations on screening, documenting and rejecting samples that aren't fit because analysts are doing this already as a matter of standard practice in their labs. All lab analysts questioned in depositions answered it would be standard practice to note any evidence of blood clotting or irregularity in their reports.
State rules do require that the area of skin where blood samples are collected must be properly cleaned and the samples must be promptly sealed, labeled and refrigerated.
The criminal DUI case against defendant relied heavily on the blood sample evidence, which revealed his BAC was 0.177 (more than twice the legal limit) with additional traces of hydrocodone. Prosecutors allege these test results prove defendant was impaired on the night in question, having consumed alcohol at several bars in Wellington in the ours prior to the collision.
It was the defense position that defendant was not drunk at the time of the crash, but rather chugged beers at a bar in his office to "soothe the pain" of his crash-related injuries after he fled the scene of the crash. He further argued that his sports car in some way malfunctioned, causing or at least contributing to the crash.
He has two other appeals pending on his hit-and-run and DUI manslaughter charges, though it's not clear whether the state high court will agree to review them.
If you are arrested for DUI, implied consent laws require that you submit a biological sample or else face an automatic one-year license suspension. However, the U.S. Supreme Court has held that if law enforcement wish to collect a blood sample against the consent of defendant, they must first obtain a warrant. It's imperative to discuss your legal options following arrest with DUI defense attorney in Fort Lauderdale.
Call Fort Lauderdale Criminal Defense Attorney Richard Ansara at (954) 761-4011. Serving Broward, Miami-Dade and Palm Beach counties.
Additional Resources:
Florida Supreme Court denies John Goodman's blood challenge in DUI case, Feb. 1, 2018, By Marc  Freeman, Sun Sentinel
More Blog Entries:
Appellate Court: Forced Drug Tests in Fatal DUI Arrest Were Unconstitutional, Jan. 20, 2018, Fort Lauderdale DUI Defense Attorney Blog