The hidden cameras used in a South Florida prostitution sting are drumming up nearly as much discussion as news of a billionaire sports team owner's arrest for solicitation of prostitution. According to reporting and analysis published in The Sun Sentinel, the question is whether allegations of sex trafficking are sufficient to surreptitiously record individuals on private property. Fort Lauderdale criminal defense lawyer know such a move is a significant leap in terms of privacy rights – one that was first introduced in the wake of 9/11, the U.S. war on terror and The USA PATRIOT Act. The fact that it has seeped into domestic criminal investigations for is indeed concerning – and legally questionable.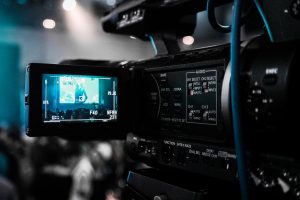 Hidden Cameras Purportedly Capture Human Trafficking
New England Patriots owner Robert Kraft has pleaded not guilty to charges of solicitation of prostitution after he was allegedly captured twice on hidden cameras earlier this year entering a day spa in Jupiter that authorities say was a front for a human trafficking ring and soliciting sex.
This practice of placing hidden cameras on private property without the knowledge or consent of owners in order to conduct secret searches are allowed by so-called "sneak-and-peek warrants."
But legal scholars, along with many South Florida criminal defense lawyers, are skeptical that such practices are legal. One University of Miami law professor who spent a quarter century as a federal public defender said not only had she never seen it used in all those years, she considered it "very, very troubling." And while human trafficking is indeed a serious criminal issue, that wasn't the basis on which law enforcement secured the warrant initially – it was basic prostitution, a misdemeanor.
The concern is that there are few limitations for which law enforcement can employ this strategy. This was by no means a case of terrorism or a matter of national security.
Law enforcement are reportedly justifying their use of the cameras because this wasn't just a matter of cracking down on prostitution, but on human trafficking. Some two dozen men (including the 77-year-old Patriots owner) were arrested on prostitution charges. There is an argument to be made that when there is reasonable suspicion of human trafficking, such warrants could be justified.
While sneak-and-peek warrants were used in the past, particularly for undercover drug and fraud investigations, they became more the norm following the passage of the USA PATRIOT Act. Authorities have been testing the limits of their usage ever since.
Florida Criminal Defense Lawyers Argue Hidden Cameras Unlawful
Fort Lauderdale criminal defense attorneys understand detectives in Jupiter had been on this case for months, with investigations already pushing boundaries, including scouring trash bins for possible clues. They gathered customer names and payment methods and wet napkins with bodily fluids. They'd been watching the site since November, with investigators carefully noting who went in-and-out of the business and for how long. Of special interest to them was the fact that while the spa offered services specifically to women, it was only men who entered as customers.
In mid-January, police started stopping the men on traffic violations as they left for services. Those men allegedly admitted the "services" they had been receiving from the facility. This information was used by detectives to obtain a judge-approved warrant to place the hidden cameras. These were used to gather evidence of men reportedly taking off their clothing and participating in sexual activity inside the massage parlor.
This kicked off an investigation that spread to numerous other counties, shuttered nine spas total and lead to charges against hundreds of alleged prostitution johns.
Our Fort Lauderdale criminal defense attorneys suspect lawyers representing those defendants will file motions to suppress on the grounds the evidence was unlawfully obtained via those hidden cameras. In fact, one is arguing the act of recording inside the spas violates the rights not only of defendant but the alleged victims as well, indicating that if, as police say, this was human trafficking, that for police to repeatedly watch these scenes live, in real time is akin to witnessing rape over-and-over again and doing nothing to intervene.  Some have even gone so far as to say that clients who were there for legitimate reasons had their own civil rights violated with the hidden cameras; specifically, the attorneys allege their clients were victims of anti-voyeurism laws.
Call Fort Lauderdale Criminal Defense Attorney Richard Ansara at (954) 761-4011. Serving Broward, Miami-Dade and Palm Beach counties.
Additional Resources:
Is sex trafficking enough reason for sneak-and-peek cameras? Legal experts aren't so sure, March 1, 2019, By Lisa J. Huriash, The Sun Sentinel
More Blog Entries:
Florida Medical Marijuana: Does it Impact Vehicle "Sniff-and-Search"?, Feb. 28, 2019, Fort Lauderdale Criminal Defense Lawyer Blog