Florida law enforcement and prosecutors are extremely tough on individuals whose alleged criminal activities are believed to have been committed in connection with gang activity.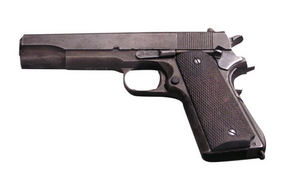 F.S. 874.04 is the statute that governs gang-related offenses and enhanced penalties. A gang enhancement essentially boosts whatever the level of the underlying crime to the next degree of seriousness. So for example, a second-degree misdemeanor would be increased to a first-degree misdemeanor. That could mean an extra six months in jail. A third-degree felony, which would normally be punishable by a maximum five-year prison sentenced, is increased to a second-degree felony, punishable by up to 15 years in state prison.
In order to be considered a gang-related offense, there must be a finder of fact that defendant committed the alleged offense for the purpose of promoting, furthering or benefiting the interests of a criminal gang. In order for an enhancement to apply, prosecutors have to show beyond a reasonable doubt the activity was gang-related.

Recently, an individual arrested in connection with an unarmed home invasion robbery in Pembroke Pines is suspected to belong to a South Florida gang with involvement in hundreds of area burglaries.
According to news reports, authorities with the Broward Sheriff's Burglary Apprehension Team sought the suspect after the most recent home invasion, which involved a disabled woman and an 8-year-old child. The 18-year-old suspect was identified and then tracked to a location in Lauderhill.
Soon after suspect got into a vehicle, detectives approached and suspect fled on foot. On his way, he ran through the yard of a church daycare. He hopped several fences before jumping into a nearby canal with a blue bag. Authorities later pulled him from the canal, and inside the bag, allegedly found a handgun, magazine and a dozen bullets.
At his first appearance, prosecutors noted pictures of suspect allegedly posing with guns, drugs and a number of other suspected gang members. They also noted his "extensive" juvenile record, and indicated he is believed to be a gang member responsible for hundreds of burglaries in Broward, Miami-Dade and Palm Beach counties.
He was arrested on charges that included possession of a gun on school property as well as possession of a firearm by a convicted felon. His bond has been set at $150,000.
According to the U.S. Department of Justice's "Gang Prosecution Manual," prosecutors need to have proper documentation of gang contacts in order to prove more than a tenuous association. Gang unit investigators will seek to present up-to-date field interview cards, police reports, probation and parole records, court adjudications, cataloged photos of known gang members, tattoos, clothing and graffiti. Most counties keep local databases of known gangs and gang members.
An experienced criminal defense lawyer can challenge the strength of this evidence and work to reduce the possibility of an applicable gang enhancement.
Call Fort Lauderdale Criminal Defense Attorney Richard Ansara at (954) 761-4011. Serving Broward, Miami-Dade and Palm Beach counties.
Additional Resources:
Fleeing man who jumped in canal is part of prolific burglary gang, Sheriff's Office says, June 2, 2015, By Wayne K. Rousan, Sun-Sentinel
More Blog Entries:
Youth Justice Bill to Limit Juvenile Convictions Passes Florida Senate, May 27, 2015, Broward Criminal Defense Lawyer Blog