Florida has one of the broadest public records laws in the nation, which means one of the most powerful bargaining chips Florida prosecutors have – particularly in sex offense cases – is shame. There are the initial mugshots, incident and arrest reports and identifying details all available for public release – and that's even before a person is convicted.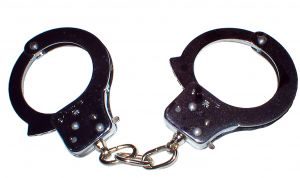 Now, a new Florida law will have those arrested for misdemeanor prostitution solicitation in Florida facing additional public ridicule – with potential to even further impact one's employment, housing, education and financial situation – not to mention personal relationships.
Those arrested in Florida for misdemeanor prostitution (often overlooked as a sex offense) may be tempted to simply plead guilty, pay the fine and enter a diversion and/or complete other requirements so they can quickly put it all behind them. That's generally not advisable, but because of the potential long-term implications, Fort Lauderdale criminal defense attorneys especially warn against doing so until you've spoken with a a lawyer experienced in defense of prostitution solicitation crimes.
Florida's New Prostitution Database Law Goes Into Effect
The new Florida law that takes effect this week begins the planning stages of the online registry of persons found guilty for solicitation of prostitute (an actual launch date has yet to be announced). Officials say the database is broadly intended for the purpose of deterring human trafficking.