Florida domestic violence cases are typically handled at the state level by local police and state attorneys' offices. However, as our Fort Lauderdale defense lawyers can explain, there are some circumstances under which one can be charged federally.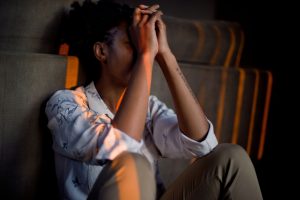 Some circumstances under which Florida domestic violence may be pursued by federal authorities include:
Crossing a state line to physically injure an intimate partner. An intimate partner can be someone like a spouse, former spouse, someone with whom you share a child, or a person who lives or used to live with you.
Crossing a state line to stalk or harass an intimate partner.
Crossing a state line to violate a qualifying protection order.
As noted by the U.S. Department of Justice, these are all federal crimes that fall under the regulations of the Violence Against Women Act. One may also be found guilty of a federal crime under the Gun Control Act if they possess a firearm or ammunition while subject to a qualifying protection order OR they possess a firearm/ammunition after conviction of a qualifying misdemeanor crime of domestic violence.
All federal domestic violence crimes are felonies. Some may be more serious than others if there are aggravating circumstances (i.e., a deadly weapon or minor involved). But if your domestic violence case is being handled by federal authorities, you should take note that you're facing very serious charges and consequences. It is imperative that you hire an experienced Fort Lauderdale defense lawyer who has a track record of successfully defending other clients accused of the same offenses in the same jurisdiction.
Recently, a Florida woman was sentenced to 16 years in federal prison for a conviction of interstate domestic violence involving both a weapon and a minor. Continue reading