The alleged gang rape of a Florida Atlantic University student at last year's "South Florida Oil Spill" party remains unsolved as event organizers prepared to host the party again this year. It will be the seventh annual for the event, in which 600 to 800 college students from across the state pack into a party spot and pay a $30 flat-rate for all-you-can-drink and live music.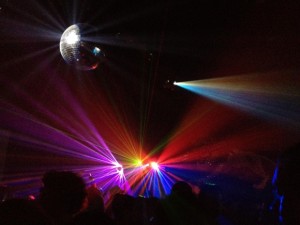 According to the Sun Sentinel, it was at this event at the Wayne Barton center just two miles off campus in Boca Raton last year that a young woman, separated from her friends while dancing in the center of the gym, was allegedly dragged off the dance floor, guided briefly onto the main stage and then pulled into an enclave to the left of the stairs. There, she would later tell authorities, the men pulled a curtain over her head and took turns raping her.
Today, there are no suspects and no arrests, but authorities say they are hoping for a break in the case, which at this point will hinge on DNA evidence. When the woman was taken to the hospital – hours after the alleged attack – there were traces of semen found inside her. At this point, that may be the only way to identify those allegedly involved. 
However, even if they were identified, our Fort Lauderdale sex crimes defense lawyers know this case would likely be an uphill battle for prosecutors.
Start with the fact that there were hundreds of people at this event, most of whom – including the victim – were intoxicated. That makes identification of the alleged culprits very difficult. Surveillance videos from the scene reportedly were useless because the lights were off throughout the duration of the party.
The victim, who reportedly consumed seven solo cups of alcohol prior to the alleged attack, admitted her memory was hazy. Although investigators showed her numerous images of current and former students, she said she didn't recognize any of them as her attackers (and photo lineup identifications are notoriously inaccurate anyway). One of the owners of the entertainment company that put on the show said he saw a woman on stage surrounded by men and saw her being led out onto the stairs by one of them, but she did not appear in distress. She was reportedly smiling so he thought nothing of it. He did not recognize any of the men.
The woman reportedly did not report the assault until many hours after the fact, saying afterward, she simply wanted to leave and go home. Her roommates found her in her dorm sobbing and took her to a nearby hospital, where the rape was reported. By the time police arrived at the scene around 4:45 a.m., the gym had been swept and bleached and mopped in preparation for a church service that morning. A police spokeswoman noted "That definitely complicated things."
Although DNA evidence was collected, it will only be able to identify the alleged perpetrators if their profile is collected by authorities, which would likely only occur if one was accused of a serious crime in the future.
But even then, our defense lawyers know this case would still be difficult from a prosecution standpoint because there will be questions as to consent. Although consumption of alcohol is by no means an invitation to commit an assault, the involvement of alcohol or other intoxicating substances can complicate a Florida rape case because it clouds the issue of consent.
Still at this time, there have been no arrests and no civil lawsuit against the venue or event organizers. This year's event is slated for a Pompano Beach nightclub.
Call Fort Lauderdale Criminal Defense Attorney Richard Ansara at (954) 761-4011. Serving Broward, Miami-Dade and Palm Beach counties.
Additional Resources:
A year after college student reports being gang-raped, case hinges on DNA evidence, April 8, 2916, By Emily Miller, Sun Sentinel
More Blog Entries:
DUI, Hit-and-Run Charges for Hollywood Man, April 9, 2016, Fort Lauderdale Criminal Defense Lawyer Blog