Recently, pro-golfer Tiger Woods agreed to plead guilty to reckless driving and enter a diversion program, in exchange for prosecutors dropping DUI charges against him.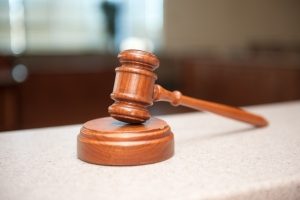 ESPN reports the Florida DUI arrest occurred after Woods was found sleeping in his sports car, allegedly under the influence of sleeping medication and painkillers. No alcohol was found in his system. Following the diversion program, he will have the opportunity to ask the judge to expunge the reckless driving conviction.
As our DUI defense attorneys can explain, this is a somewhat typical outcome in a case like this in cases where:
Defendant has no prior criminal record;
Defendant did not harm anyone or cause property damage;
Prosecutors may not have the strongest case (i.e., intoxication via drugs is tougher to prove than alcohol impairment);
One is represented by an experienced attorney.
Whereas a first-time DUI per F.S. 316.193 is punishable by up to six months in jail and a $1,000 fine, reckless driving per F.S. 316.192 is punishable by up to 90 days in jail and a $500 fine.
Reckless driving can be a serious charge when it results in bodily harm or property damage to others – it can even be a felony. But in many cases, it is offered as part of a plea deal in DUI cases, often to give first-time offenders an opportunity for a lighter penalty.
Although the fines in either amount likely aren't an issue for a millionaire like Woods, a DUI has more potential long-term implications than reckless driving, and can't be expunged the way reckless driving can.
As noted by Florida's 5th Circuit Court of Appeals 2007 decision in State v. Lebron, neither carelessness nor negligent operation of a vehicle are sufficient to  support a claim for reckless driving. Instead, as noted in the 1989 decision of  W.E.B. v. State by Florida's 1st DCA, defendant's actions have to be knowing and purposeful, taken with conscious disregard and intentional indifference to consequences that harm was likely to other people or property.
Of course, it's preferable to have no conviction at all. A reckless driving plea is only preferable when it's likely a first-time DUI offender might otherwise be charged with a more serious offense.  It is a serious offense in its own right, which can result also in higher insurance premiums and a negative affect on your driving and criminal record. If you are only ever charged with reckless driving, potential defenses might be:
You were not the actual driver;
You did not wantonly or willfully disregard others' safety or property, and instead were merely negligent;
Your driving pattern did not exhibit intention or purpose to endanger;
There were no persons or property nearby to endanger;
State witnesses are not reliable/ offer contradictory testimony;
The charge is based solely on accusation of excessive speed (insufficient, courts have held).
In Woods' case, he will spend one year on probation and complete 50 hours of community service. He will also have to attend a workshop run by victims of impaired drivers, discussing how their lives were damaged.
If you are arrested for DUI or reckless driving in Fort Lauderdale, we can help.
Call Fort Lauderdale Criminal Defense Attorney Richard Ansara at (954) 761-4011. Serving Broward, Miami-Dade and Palm Beach counties.
Additional Resources:
Tiger Woods to enter diversion program Oct. 25, Aug. 9, 2017, Associated Press
More Blog Entries:
DUI Manslaughter Can Be Charged Despite No Blood or Breath Alcohol Testing, July 10, 2017, DUI Defense Lawyer Blog