A well-known South Florida sports caster was arrested for battery on an elderly person, identified as a 70-year-old man. It's not clear whether the two are related, though defendant had been staying at the home where the elder man resides.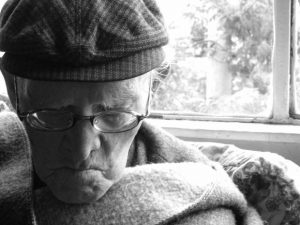 The Palm Beach Post reports authorities were called to do a welfare check. Then an hour later, a woman called 911, identifying the NBA radio host and indicating he was beating an elderly man. Following his first court appearance, at which alleged victim stressed the judge he was not afraid of defendant, the court ordered a mental health evaluation before approving a pre-trial supervised release.
Although this case involves a high-profile defendant, it underscores the increasing incidence of cases filed under F.S. 784.08, assault and battery on an a person 65 or older. It also highlights the fact that not all domestic violence incidents occur between romantic partners or exes. Such crimes can result felony or misdemeanor consequences, depending on the details. 
One study by the University of South Florida indicated there are approximately 2 million incidents annually of elder abuse and neglect, though it's believed to be an under-reported crime. Many cases involve individuals whom they depend on for care or protection, and these incidents are expected to rise sharply as the population ages.
Florida legislators approved a statute setting forth enhanced penalties for an assault or battery on an elderly person, recognizing them as a population requiring special protection. The Broward criminal defense attorney trusted to handle your alleged battery case is extremely important, and can have a direct impact on the outcome. No lawyer can promise an acquittal, but one with extensive experience can help suppress unfavorable evidence and present mitigating circumstances that could work to your benefit.
The statute details several potential scenarios. Let's start with assault.
Assault occurs when defendant intentionally and illegally makes a credible threat to physically harm a person, placing victim in reasonable fear of harm. To secure a conviction, prosecutors much prove:
Intentional/ illegal threat – verbal or action – toward victim;
Victim had reasonable fear he/she was going to be harmed;
Victim was 65 or older.
This offense is considered a first-degree misdemeanor, punishable by up to 1 year in jail and a $1,000 fine. This differs from the typical assault charge, which is a lesser second-degree misdemeanor, If the assault is aggravated due to use of a weapon, it becomes a third-degree felony, punishable by up to five years in prison.
Next we come to battery. A typical battery charge (when you intentionally touch someone without their consent), is a first-degree misdemeanor. However, when victim is 65 or older, it is bumped to a third-degree felony. If you used a deadly weapon, it's considered a second-degree felony, for which the penalty is a maximum 15 years in prison.
The minimum you will serve for either aggravated assault or aggravated battery (with a deadly weapon) is three years in prison, plus a $10,000 fine and 500 hours of community service. All of this is in addition to the fact that this kind of charge can preclude you from landing certain types of employment in the future.
The state of Florida takes these charges very seriously, which is why it's best to avoid a conviction in the first place. In cases where prosecutors have ample evidence, that could mean negotiating a plea deal to plead guilty to a lesser charge.
Our dedicated criminal defense lawyers can help.
Call Fort Lauderdale Criminal Defense Attorney Richard Ansara at (954) 761-4011. Serving Broward, Miami-Dade and Palm Beach counties.
Additional Resources:
BREAKING: NBA radio host Skolnick arrested on Boca battery charge, Aug. 10, 2017, Palm Beach Post
More Blog Entries:
Florida Mother Arrested for Child Abuse, Child Neglect for Teen Daughter's Drinking, July 23, 2017, Broward Domestic Violence Defense Attorney Blog