They say twins share a bond that is unrivaled.
But in the case of two twins from Palm Coast, it appears their rivalry too was unrivaled.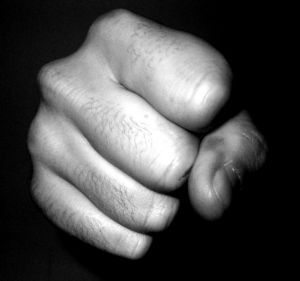 Our Fort Lauderdale domestic violence attorneys understand the two 21-year-old brothers spared using just about anything that was in reach – including a frying pan, a machete, a pickup truck and a gun. At one point, their mother got involved.
It sounds like a rather outrageous story not only because they are twins but because we tend to think of our siblings as the ones who are supposed to stand up and defend us. The reality is that sibling-on-sibling violence is not as unusual as you might think. Animosity can be deep-rooted, stemming from small slights in childhood all the way to grievous wrongs as adults.
A 2005 study by the University of Michigan revealed that roughly 35 percent of all siblings commit assaults against one another. This was true regardless of race, income level or ethnic group.
Part of the problem is that parents tend to expect siblings to fight in childhood, so they often do little to intervene. Those patterns then repeat themselves, sometimes into adulthood.
In this case, it's not clear exactly what started the altercation. The brother alleged to be the victim told investigators that his brother approached him with a frying pan in hand, wielding it in a manner he deemed threatening.
The alleged victim said he pleaded with his brother to "stop pulling weapons on me," before running out to his truck in an effort to get away. The aggressor however then climbed onto the hood of the truck and began banging on it with the frying pan. The aggressor then reportedly went inside the home, grabbed a machete and ran back outside threatening to stab his brother.
During this time, the other brother might have gotten away, but for the fact that he realized his keys were inside the house. In a reported effort to make it safely from his truck to his home, the alleged victim grabbed his gun from inside the truck, pointed it has brother and warned him to back up. When his brother refused, he reportedly fired two shots into the ground.
He then was able to go inside, retrieve his keys and leave, though he later told investigators he was worried his brother might have suffered a gunshot wound to the foot.
Investigators arrived to find that the aggressor reportedly did have a wound to his foot, though he refused to reveal to officers whether it was from a gunshot wound or something else. By the time officers got there, the boys' mother was there and reportedly attempted to impede the investigation. She told police shots were never fired, though officers aren't clear on how else she tried to impede their work.
Officers arrested the one brother for domestic violence assault and the mother for interfering with an investigation.
Domestic violence statutes are located in Chapter 741 of Florida Statutes, which cover domestic relations. A lot of times when we're referring to domestic violence, we're talking about married spouses or couples in relationships. However, the law doesn't limit it in that way.
A domestic violence is considered any assault, battery, stalking, sex crime, kidnapping or any other criminal offense that results in injury or death against one family member, household member or romantic partner against another. It could mean someone who is related to you by marriage or by blood or someone with whom you have a child but are not romantically involved. It could even involve your roommate, regardless of whether you have any romantic or familial ties to that person.
Penalties for a domestic violence charge can be severe, and they could include sanctions at work or effects on your child custody arrangements as well. Your top priority after arrest should be to hire an experienced South Florida domestic violence attorney.

If you've been arrested, call Fort Lauderdale Criminal Defense Attorney Richard Ansara at (954) 761-4011. The Ansara Law Firm serves Broward, Dade and Palm Beach counties.
Additional Resources:
Twin brothers spar with gun, frying pan, machete, deputies say, April 5, 2013, By Barbara Hijek, Sun Sentinel
More Blog Entries:
Broward Domestic Battery Charges Filed Against Decorated Deputy, March 15, 2013, Fort Lauderdale DUI Lawyer Blog