When a prospective juror in Palm Beach County stated in front of 70 others that a rape case defendant didn't deserve a fair trail and ought to be "hung outside," it was opined by the judge to be an attempt to get out of jury duty.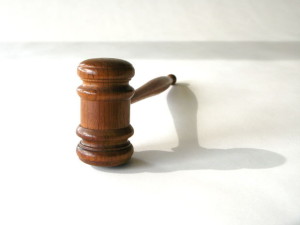 The judge said it won't work. It's possible the juror may face sanctions for his remarks in a courtroom this past July. The comments were made in response to a question by the judge. Still, the judge agreed to grant a defense motion to excuse all 70 prospective jurors, despite objections from prosecutors that it wasn't necessary.
Now, the judge has ruled the case will continue with another attempt at trial. Attorneys for the defendant, 54-year-old Frederick Lincoln Smart, had argued the trial shouldn't go forward at all because there was a deadline to hold the trial by no later than Aug. 6th. Smart filed a demand for a speedy trial, which meant there was only 50 days in which to commence the trial under Fla. R. Crim. P. 3.191(b).
However, trial judge ruled that deadline was no longer applicable because the trial did officially begin prior to that – on the same day the juror made his comment. The judge decided that while there weren't enough jurors to reset the trial within the 50-day time frame, a new panel would be selected within 90 days, which is the allowance that applies for speedy trials in Florida following a mistrial.
Defense lawyers appealed that ruling to Florida's Fourth District Court of Appeal. They argued the judge should not be allowed to set a new 90-day deadline for mistrial because the "trial" hadn't officially started, as no jurors had yet been sworn in within the courtroom for voir dire. Thus, because the trial hadn't started, there could be no "mistrial."
The appellate panel disagreed. In its recently-issued Smart v. Florida, the court ruled that the swearing in of all prospective jurors at the start of the voir dire process is the official start of the trial. In other words, the trial judge was correct to move forward with the case, which involves charges of sexual battery, aggravated battery with a deadly weapon and more.
Smart, of West Palm Beach, is accused of sexually assaulting a woman in July after she accepted a ride from him in Lake Worth. She alleged that as he drove to West Palm Beach, he claimed his truck seemed to be having mechanical issues. However, when he pulled over, he allegedly pulled out a box cutter and wrapped his arm around the woman's neck. He then allegedly raped her. Afterward, as she got out of the vehicle, he swung the weapon at her, resulting in cuts to her hands. She then ran to a nearby gas station.
Smart is also accused of a similar attack in June 2012, in which he allegedly sexually assaulted a woman to whom he'd given a ride in West Palm Beach. In that incident also, a box cutter was reportedly used as a weapon.
DNA evidence was taken from both victims and entered into the state's database. Results in both cases matched defendant.
Criminal history for Smart is extensive, and includes 23 arrests and five prison stints since 1998.
Fort Lauderdale sex crime defense lawyers recognize these charges are extremely serious. Experienced legal counsel is imperative.
Call Fort Lauderdale Criminal Defense Attorney Richard Ansara at (954) 761-4011. Serving Broward, Miami-Dade and Palm Beach counties.
Additional Resources: